PRE-FLIGHT TREATMENTS
Relax and enjoy a decadent, immersive pre-flight treatment designed to rejuvenate, indulge, illuminate and re-ignite radiance in your skin.
Let La Prairie calm your spirits and transport you to a world of timeless beauty.
Treatment Menu
Treatment Details
Beauty Advisors

ART OF BEAUTY
A one-of-a-kind pre-flight experience at Sydney Airport, each Art of Beauty luxury facial treatment provides targeted regeneration of your skin according to its needs.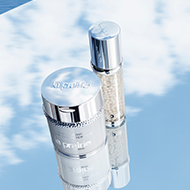 CAVIAR ILLUMINATION
45 min
Airport Boutique
$350
The White Caviar Collection was conceived by La Prairie's scientists to illuminate and firm the skin, this collection reduces the dulling effects of chromatic disturbances such as pigmentation, pollution and redness to reveal a smoother, more luminous skin that more evenly reflects light. Your treatment will include the application of cooling derma-globes, massaging the eye area to depuff and improve micro-circulation, leaving the eyes brighter and refreshed.
Helps reduce the visibility of chromatic disturbances that can dull skin. 
Firms skin's texture, allowing it to better reflect light.
Skin is left smooth, even, illuminated.
Book now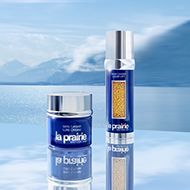 CAVIAR INDULGENCE
45 min
Airport Boutique
$270
The pinnacle of science and luxury, the Skin Caviar collection improves the appearance of elasticity and tone for a transformative effect of lifted and firm skin. Incorporating a bespoke facial massage with the use of warm derma-globes to further infuse the ritual, your skin is left taut and supple with tightened and toned features.
The skin undergoes a total transformation, benefiting from outstanding lifting and firming action.
Features are supported, tightened and toned. 
Skin gains in tautness and suppleness.
Book now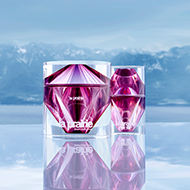 PLATINUM HAUTE-REJUVENATION
45 min
Airport Boutique
$450
The ultimate collection, Platinum Rare Haute-Rejuvenation refines the skin's surface and helps to diminish lines and wrinkles while providing supreme comfort and softness. Incorporating La Prairie's bespoke eye massage using cool derma-globes to depuff the eye area, followed by a transformative facial massage and infusion of Platinum Rare with warm derma-globes, your skin will glow with improved radiance and even skin tone.
Addresses key rejuvenation processes in skin layers.
Skin texture is refined, fine lines and wrinkles appear diminished, elasticity feels improved.
Promotes an even skintone.
Skin is left with a feeling of supreme comfort and softness.
Book now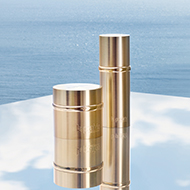 GOLD RADIANCE
45 min
Airport Boutique
$370
The Pure Gold Collection provides pure comfort to your skin for travel. Nutrient rich, the products in the Pure Gold ritual smooth the skin and even out skin's texture, restoring radiance. Deeply hydrating, with the application of Hydralift Firming Mask and Pure Gold Nocturnal Balm, the skin is restructured with more volume, revitalised and enriched.
Revitalises and replenishes.
Gives the look of a healthy glow, while active ingredients help plump lines and wrinkles. 
Renews and rejuvenates.
Helps maintain skin's youthful appearance.
Book now

A TIMELESS EXPERIENCE
A La Prairie Beauty Therapist will indulge and replenish your skin before flying with a personalised treatment.
Can I book a treatment for multiple people?
For treatments for more than one person, please contact the La Prairie Sydney Airport store by phone: +61 481 171 455.
Will my treatment be in a private room?
Yes, all La Prairie treatments are performed in a private Facial Room designed to calm your spirits and transport you to a world of timeless beauty.
How much time should I allow between my treatment and my flight?
For a comfortable experience, please ensure you book a treatment at least 2 hours before your scheduled departure time. Please allow 75 minutes for your treatment (arrive 15 minutes early for a 15 minute consultation and a 45 minute treatment).
Where is the Art of Beauty Suite located?
Our Beauty Suite is located airside at Sydney International Airport, Terminal 1, Departures

MEET THE
LA PRAIRIE BEAUTY THERAPISTS
La Prairie's Beauty Therapists will help you choose the luxurious treatment best suited to your skin, transporting you to a world of timeless beauty.