''There is only one ingredient that can recreate the resplendence of the golden hour: gold.''
THE PURE GOLD DIFFUSION SYSTEM
GOLD PARTICLES
Gold particles are deposited on the surface of the skin for an instant radiance.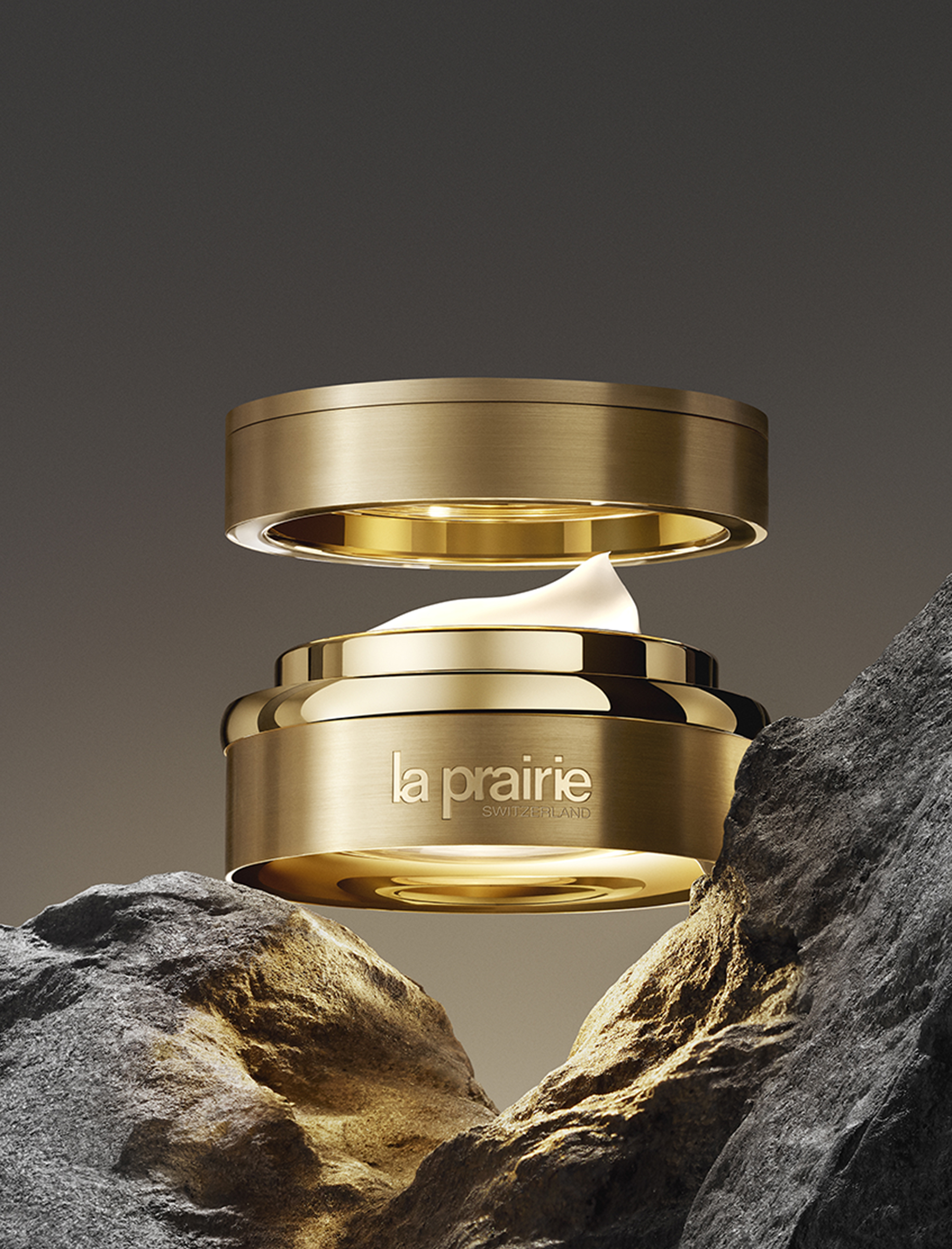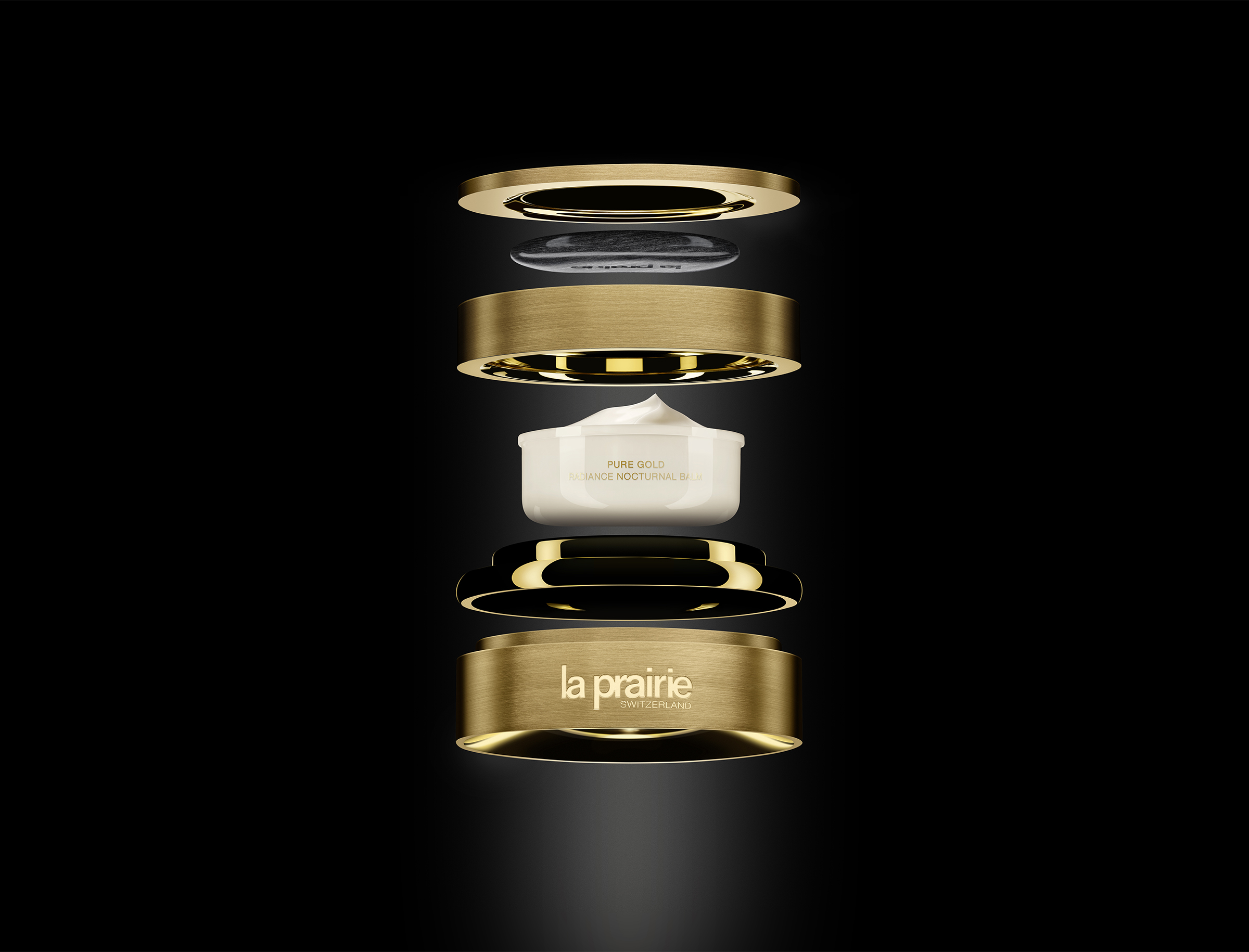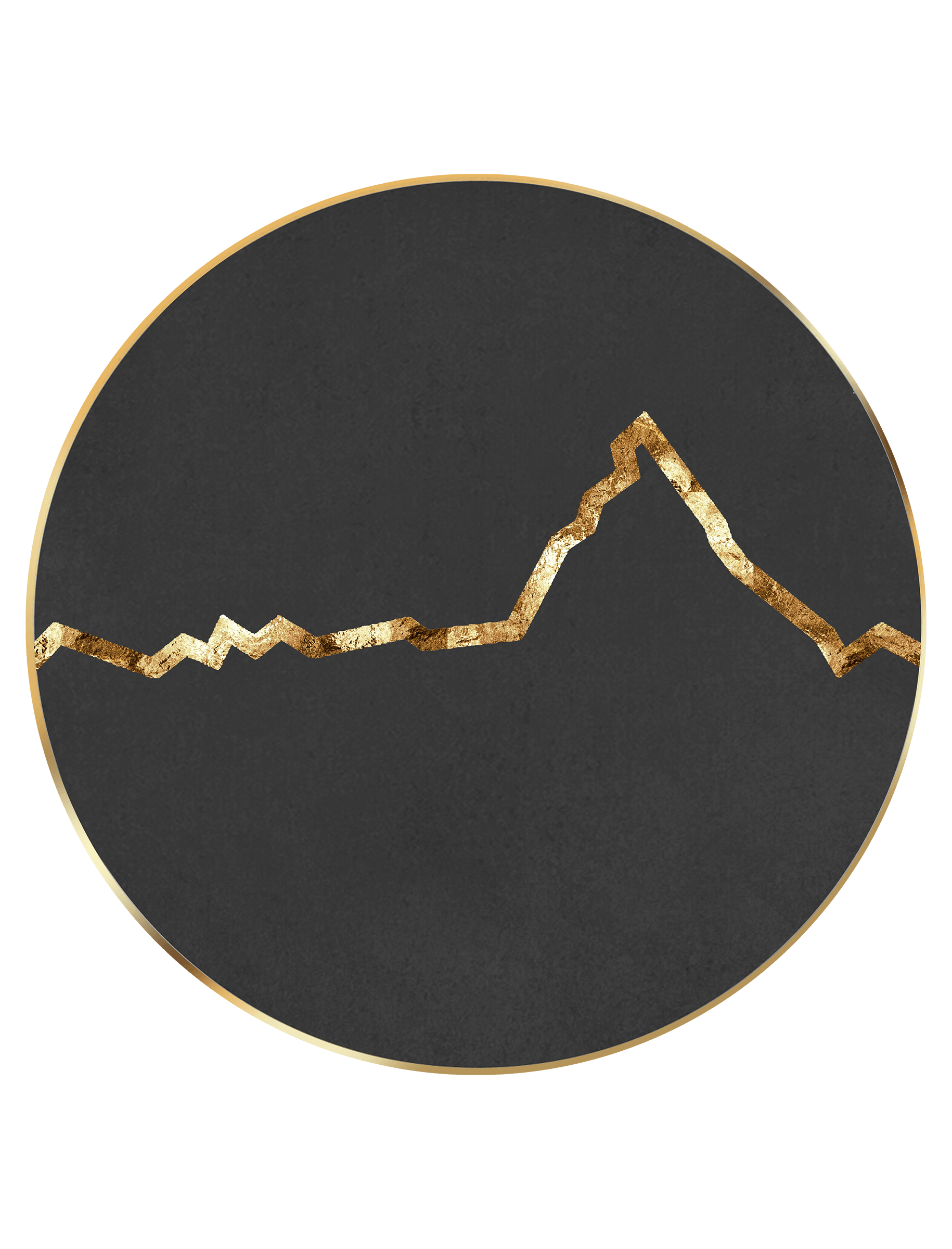 RESPLENDENT EXPERIENCE
A study in understatement, the vessels of the Pure Gold Collection are inspired by the minimal lines of the Bauhaus tradition. Conceived in brushed metal in a Swiss gold tone, their sleek lines are punctuated by a single, polished gold ring, perpetuating the experience of the grace of the golden hour.
TIMELESS GRACE
La Prairie's vision – its very raison d'être – is to create a world of beauty with no temporal limits: a world of timeless beauty. For this reason, La Prairie crafts its first replenishable vessels. Each creation's brushed metal casing and cap are designed to be kept indefinitely. Only the delicate glass vials containing the formulas, once empty, are meant to be replaced by new ones.
INTERPRETATION
La Prairie boutiques feature an artistic interpretation of the golden hour in the crown of the Alps. A slate surface, expressing the minerality of Switzerland, interspersed by a gold vein that draws a Swiss landscape.
"A kind of Golden Hour one remembers for a life time… Everything was touched with magic."
MARGARET BOURKE - WHITE
SWISS ALPS
Switzerland: a land of time, a land of timelessness, a land of timeless beauty. Timeless beauty is the driving force of La Prairie's founder, Dr Paul Niehans. For him, beauty was more than a quest, it was a pursuit.
MATTERHORN
Dr Paul Niehans was forever enchanted by the Swiss Beauty that surrounded him. By the immensity of the highest peaks of Switzerland: the Jungfrau and the Matterhorn, to name but two.
MUVERAN
The beauty of the Swiss Mountains surpasses all others. They are an infinite source of inspiration. But this magic reaches its pinnacle at a specific moment of the day. A moment, when the sun sets on the Alps, a moment, in which beauty arises and beauty imposes itself.
OBERGABELHORN
A fleeting moment we all wish to make endure: this is the golden hour in the crown of the Alps – the inspiration behind the Pure Gold Collection – when beauty is elevated to grace.