FROM QUEST TO PROMISE
What if the quest to recapture time was not only about adding years to life, but adding life to years?
On the pristine shores of Switzerland's Lake Leman, Clinique La Prairie was founded with a single purpose: to offer a path to rejuvenation. Dr Paul Niehans, a brilliant graduate from Zurich University, was convinced that science was the key to unlocking the secrets of eternal youth. After years of research, Dr Niehans made a breakthrough in 1931 at Clinique La Prairie, developing cellular therapy – with astonishing results.
His approach was as audacious as it was effective. Word began to discreetly spread among the elite echelons of society, drawing artists, royalty and world leaders to the bespoke clinic. Clinique La Prairie soon became a sanctuary of rejuvenation — a place where time stood still.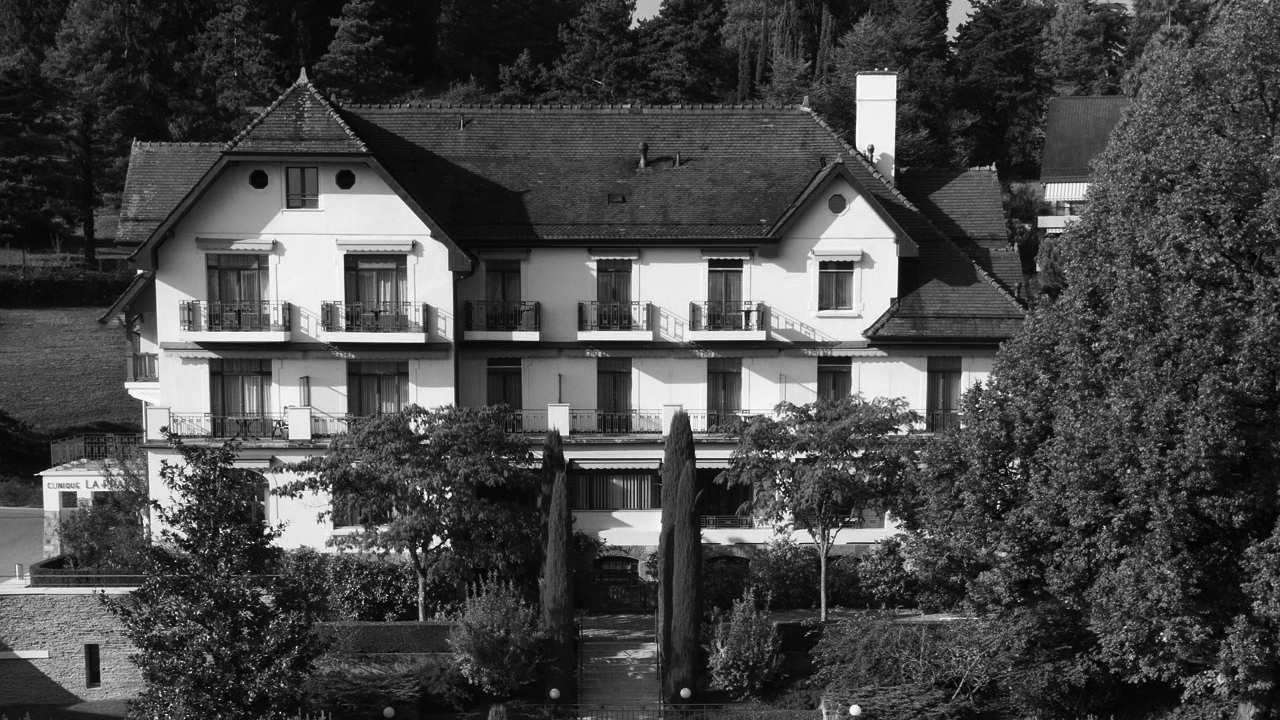 That same audacity has characterized La Prairie since its very inception. Taking inspiration from the clinic, La Prairie created its exclusive Cellular Complex. Based on the science of cellular therapy, the exclusive Cellular Complex is a closely held secret that rests at the very heart of La Prairie. In continuing to develop ground-breaking yet sublime formulations using the most precious, sumptuous ingredients – rich caviar, rare platinum and opulent gold – La Prairie has elevated science to an art.
The world of La Prairie has always been one of artistry and innovative scientific breakthroughs, of an elevated aesthetic and elegant precision. It is this very passion for going beyond the limits of imagination that has honed La Prairie's inextricable link with art since its beginnings. At La Prairie, art is more than an inspiration. It is an attitude.
La Prairie continues to pursue this tradition of art and pioneering excellence, fusing Swiss precision, scientific innovation, splendid ingredients and a subtly conceived, magical experience based on performance and elegance. La Prairie's quest has become a promise – the promise of time.
THE EXCLUSIVE CELLULAR COMPLEX
The exclusive Cellular Complex is La Prairie's age-defying, life-infusing science signature. A closely held secret for nearly four decades, this proprietary complex has been the basis of almost every La Prairie skincare product since the company's founding in 1978 – it is the very building block on which La Prairie's quest for timeless beauty is built.
It gives new life and energy back to the very cells where beauty is born, enhancing the skin's natural renewal process.
The exclusive Cellular Complex is so extraordinary, La Prairie goes to great lengths to protect it. Beyond the patented formula and processes, La Prairie uses three separate labs to ensure the exclusive Cellular Complex remains a secret – one for the yeast fermentation process, one for the micro-organism fermentation process, and a third in which the various components are blended together. No single technician or chemist knows the exact recipe – the exclusive Cellular Complex is a true mystery. Its possibilities are truly endless.
FROM SCIENCE TO ART
La Prairie is, at its origins, quintessentially Swiss. Switzerland's tranquility, stillness and the harmonious colors of the sky, rock and water have captured the imagination of generations of artists, making it a wellspring of artistic inspiration. Provider of the most exclusive, innovative and aspirational skincare in the world, La Prairie is the embodiment of the true nature of Swissness – precision, purity and craftsmanship.
Just as the art world gathers influencers from the international artistic community who seek to push the envelope of what is possible, La Prairie reflects the same pioneering, audacious spirit in its innovations.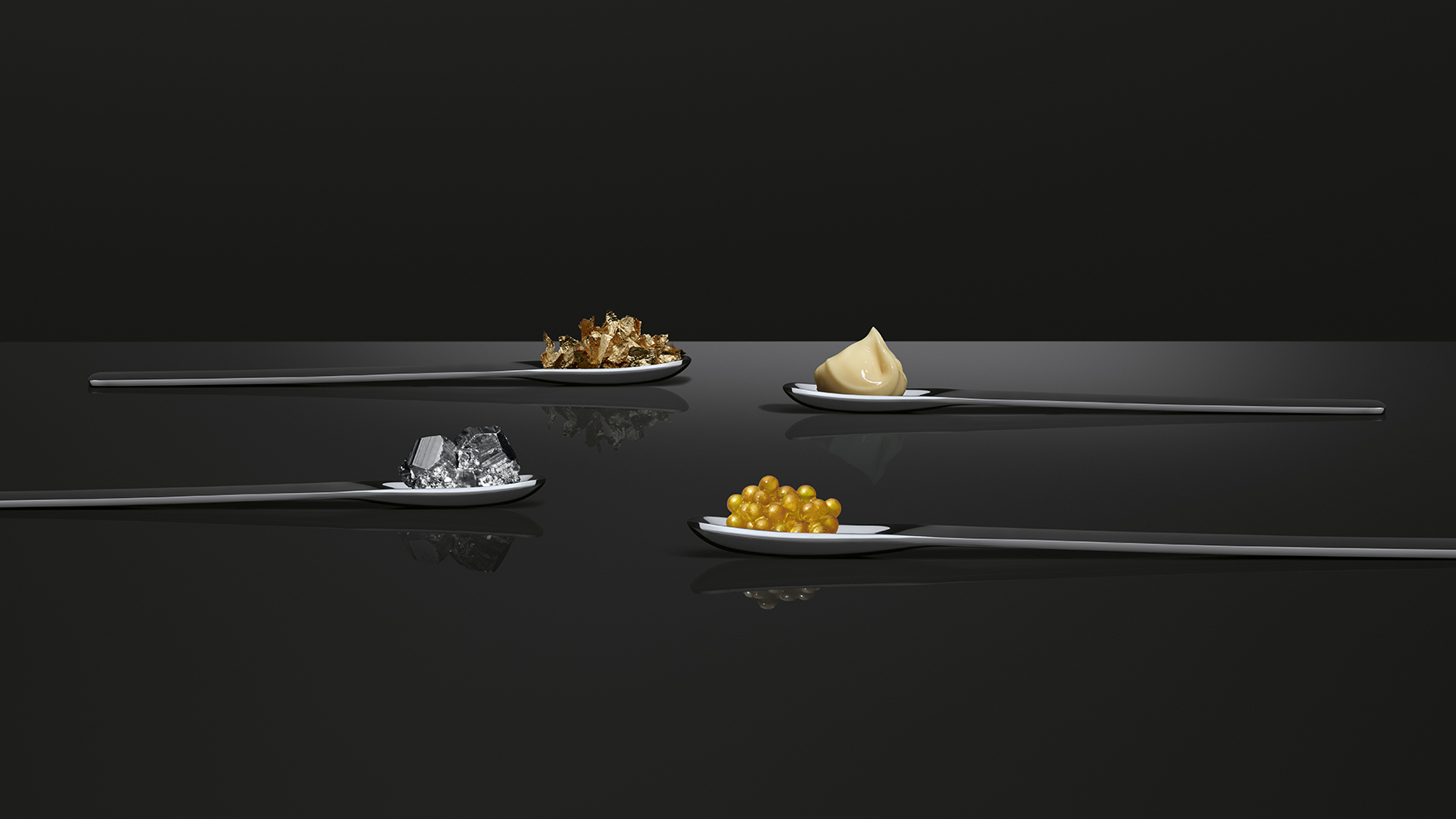 Using noble, precious ingredients, La Prairie is constantly breaking the codes of luxury. Beyond beauty, beyond science, the vehicle that drives La Prairie is art. From the painstaking research behind the scientific breakthroughs to the opulent formulations that envelop the senses, from the jewel-like, precision-designed packaging to the custom-crafted high-touch service, art is not just what La Prairie is, it is what it does.