A NEW BEGINNING FOR COMPLEXION
In 2018, La Prairie launches Skin Caviar Essence-in-Foundation, the first compact foundation infused with Caviar Water for complexion perfection. As part of the launch, La Prairie has selected three leading makeup artists from three world regions – North America, Europe and Asia – to act as La Prairie Complexion Artist Ambassadors. Working closely with La Prairie, they will develop application techniques exclusive to Skin Caviar Essence-in-Foundation and give masterclasses on Complexion Artistry.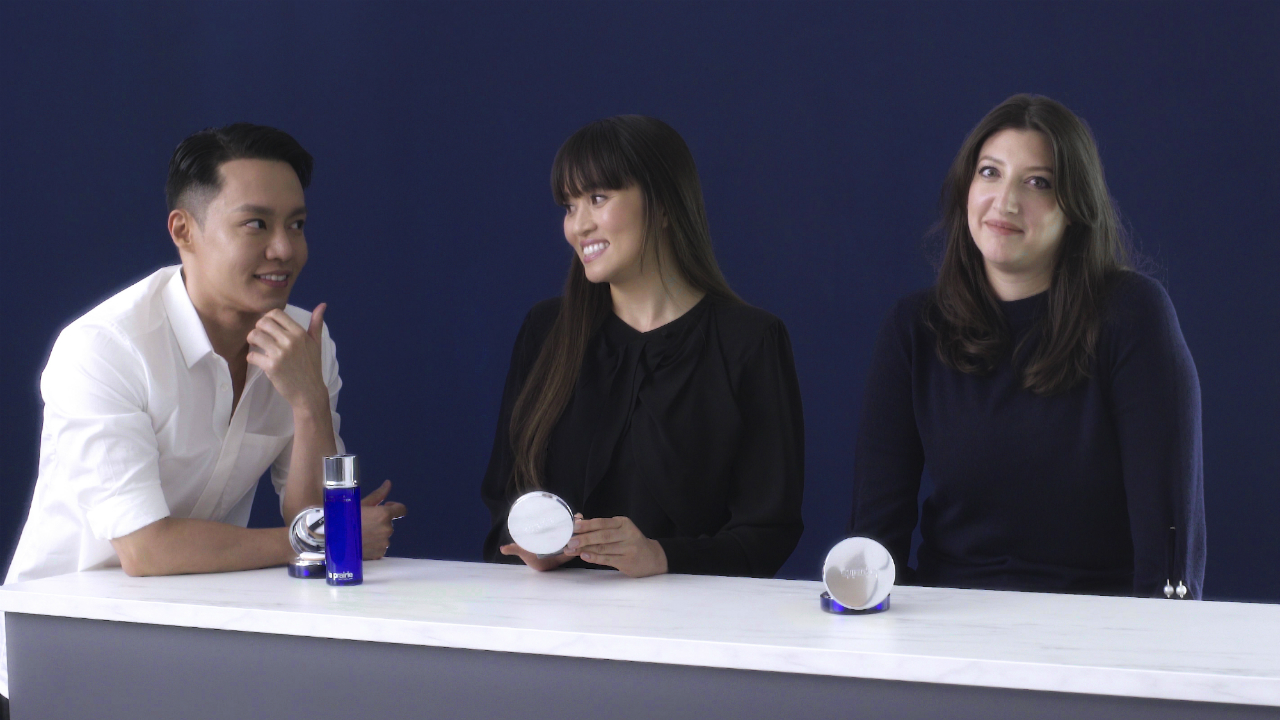 PERFECT SKIN. PERFECT COMPLEXION.
While a perfect complexion is the incarnation of timeless beauty, the portrait of beauty is only as perfect as its canvas — there can be no perfect complexion without perfect skin. The newly selected La Prairie Complexion Artist Ambassadors will communicate on the importance of skincare and develop bespoke makeup application rituals that begin with perfect skin and end with the perfect complexion.
This unique collaboration conveys La Prairie's belief that complexion perfection is an art – in fusing caviar science with colour artistry, La Prairie continues to break the codes of luxury skincare. And with their varied expertise and regional specialties, these talented Complexion Artist Ambassadors are the ideal spokespeople to communicate La Prairie's notion that perfect skin leads to a perfect complexion.
LA PRAIRIE'S MAKEUP ARTISTRY AMBASSADORS
Working from London, Georgina Graham's aesthetic when doing makeup on fashion shoots and runway shows is a decidedly modern version of the golden age Hollywood, complete with pristine skin. On the parallels between art and makeup artistry, Georgina said, "Makeup artistry and art are finely linked because they are connected with aesthetics. Observation, technique and taste are the common threads." Magazines such as Vogue Paris and British Vogue turn to Georgina to create impeccable complexion looks for their shoots. She can also be found working on avant-garde projects, such as an initiative by an architectural art collective for Frieze London, an annual art fair showcasing some of the most exciting artists working today.
Based in Los Angeles, celebrity makeup artist Mai Quynh works with Hollywood's elite, who rely on her skills to get them ready for red carpet events. Mai is known in the makeup industry for making skin look flawless under any light and will share with La Prairie devotees her expertise for preparing and caring for the skin to ensure a perfect complexion. "To me, beauty is found in the woman that is confident and comfortable in her skin," Mai said. Some of her red carpet celebrity clients include Chloe Moretz, Daisy Ridley, Scarlett Johansson, Maggie Q, Kate Bosworth and Saoirse Ronan. Mai has spent years honing her craft in the fashion editorial world as well as working with major advertising clients, and has shot with some of the world's biggest photographers like Patrick Demarchelier and Annie Leibovitz.
The makeup artist's name on everyone's lips in Hong Kong, Alvin Goh works with both regional celebrities and international clients. "I believe everyone is entitled to look and feel beautiful and to be able to empower themselves with the knowledge of makeup artistry and exquisite skincare," Alvin said. Uma Thurman, Emma Watson and Tilda Swinton have all called on Alvin to get them camera-ready. Alvin is not only a celebrity makeup artist but also a renowned Creative Director and Fashion Stylist who had curated many exhibitions with international brands. As a leading visual artist for anything beautiful, Alvin has a keen eye for creating looks based on immaculate skin.
Complexion, Makeup, Georgina Graham, Mai Quynh, Alvin Goh