In an often frenetic world, rituals offer a sacred moment of calm and quiet. They are about indulgence – luxuriating in a moment for oneself, taking time to enjoy little pleasures – but they are also about taking care of oneself and restoring vital energy and focus.
For many artists, rituals are an essential part of their performance. Whether their habits help calm the mind or give a boost of confidence before taking the stage, performers often observe unique, deeply personal pre-stage routines. La Prairie sat down with two seasoned musicians to discuss the art of ritual and why it plays an important role in their craft.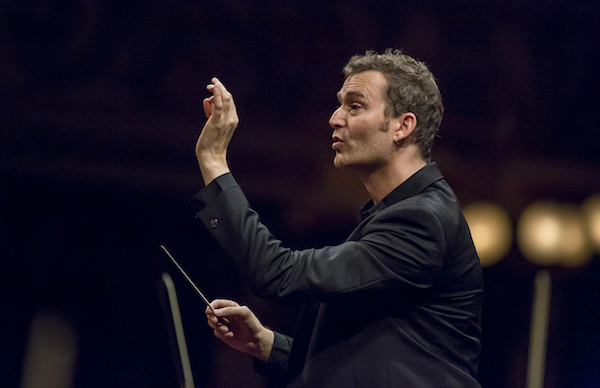 Photo: courtesy of the artist; © Marco Caselli Nirmal
ETIENNE ABELIN |Basel | etienneabelin.com
A pioneering violinist and conductor, Etienne Abelin is reinvigorating classical music. Born in Bern and currently based in Basel, the Swiss star started playing the violin when he was just four years old and began conducting in 2011. His audacious ensemble project, bachSpace, is an innovative interpretation of classic music – the trio combines works by J.S. Bach with electronic compositions and remixes.
Etienne is electric on stage, putting extraordinary passion into every piece he plays or conducts. "All performances are different, so the mix of emotions is always different," he says. "The goal is to get physically and mentally ready to be fully there, right from the first moment on stage."
Etienne's preparation for the stage happens long before he steps onto it. In addition to reviewing each piece of music mentally and visually in fast tempo, Etienne connects with his body through stretches and then with the other musicians through conversation. He believes it helps him get into an improvisational space.
Evoking this sense of both formula and fluidity is essential to his music. "I try to be as well prepared as I can without getting stuck and overly perfectionist," he says. "A performance is like a living and breathing animal, it must be spontaneous and perfectionism is detrimental to that."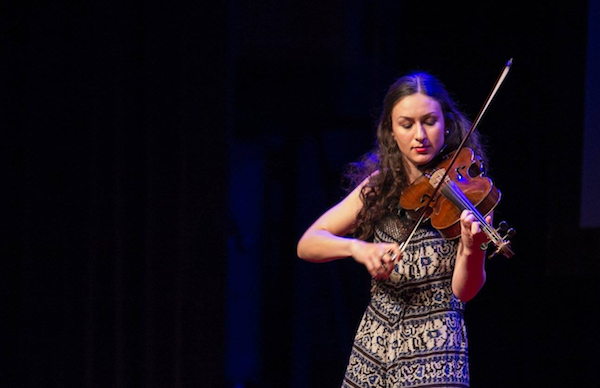 Photo: courtesy of the artist
DEANNA BADIZADEGAN | San Francisco | deannabadizadegan.com
Originally from Massachusetts, this San Francisco-based violist started playing at the age of four and has been performing around the world ever since, from castles in Luxembourg to Carnegie Hall in New York. Now 24, Deanna seeks out performance opportunities that emphasise the joy, human connection and creativity that are the hallmarks of great artistry and shared experiences.
"My absolute favourite part of playing music is to be able to connect with people around me – both the other musicians and the audience – in a meaningful way," she says. "There's a special feeling that you get when you start playing and sense the whole room is listening."
Part of that connection is preparation, she says.
Deanna has several rituals she has adopted over the years to get in the right mental space for the stage. "I like to do some deep breathing right before I go on stage, which helps quiet my mind so I can stay focused on the music while I'm performing." And if there is enough time, she tries to attend a Yoga class. "It puts me in the perfect zone," she says. The violist says anticipation for a performance builds over a few days and that small rituals help focus her excited energy and anticipation into concentration.
To integrate a ritual into one's own day-to-day routine, it is best to focus on a particular moment or context in which distractions can be kept to a minimum. Favour rituals that help calm the spirit, provide a sense of pleasure and well-being and give back time.
Rituals, Indulgence, Etienne Abelin, Deanna Badizadegan, Luxury, Performers, Perfection, Art