Majestic Matterhorn: Behind the Lens
April 19, 2021
A symbol of eternity and audacious beauty, the Matterhorn is the iconic image of Switzerland — one that represents La Prairie.
Such is the mountain's breathtaking allure, it has been an inspiration to countless artists for centuries. John Ruskin, the great Victorian art critic and social commentator, declared it "the most noble cliff in Europe". He not only painted the Matterhorn, he also took the first photograph of it in 1849.
The majestic mountain continues to captivate artists and audiences today.
Nenad Saljic's haunting black-and-white photographs of the mountain have earned him two National Geographic Awards, and resulted in the honour of being named Professional Landscape Photographer of the Year at the 2013 Sony World Photography Awards.
Nenad, who was born in Croatia, became enraptured with mountaineering on a school hiking trip when he was only 12 years old. Seven years later, he climbed Mont Blanc. But it wasn't until his 40s that Nenad first set eyes on the bewitching Matterhorn Mountain.
"That was love at first sight," admitted Nenad, who now lives in Zermatt, which boasts arresting views of the mountain. In 2009, he first began photographing the Matterhorn, a project that lasted several years until 2015.
The fulfilling endeavour resulted in several thousand portraits and his book "Matterhorn: Portrait of a Mountain." It features 43 black-and-white duotone photographs accompanied by a timeline of the most significant events in the Matterhorn's history.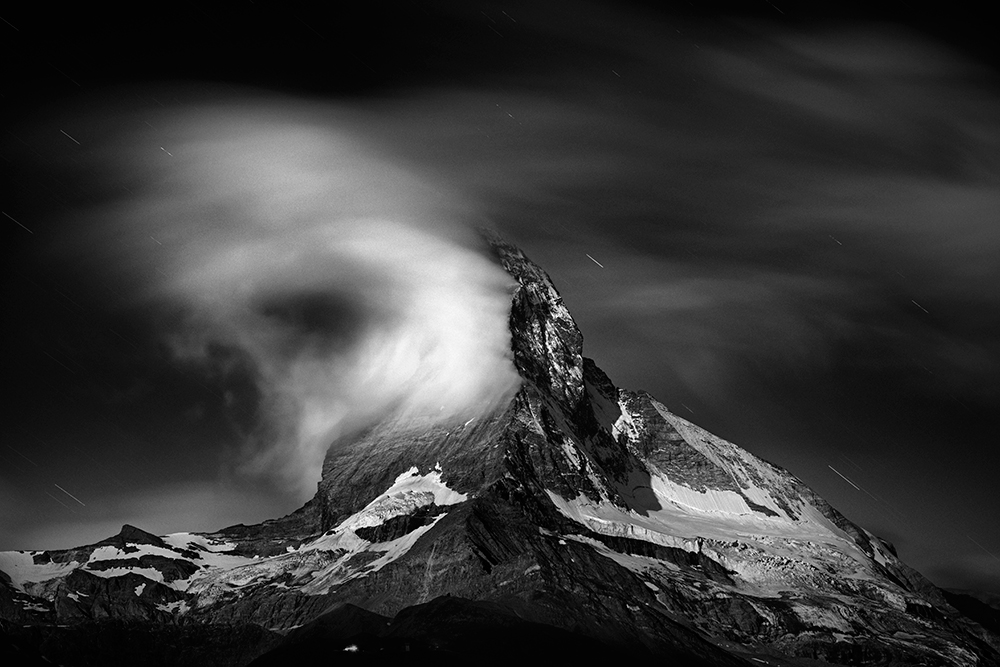 Photo credit: Nenad Saljic
"There are several aspects of the Matterhorn that have attracted me," Nenad pronounced. "Artistically, it is one of the world's most magnificent mountains – with its pyramidal shape and solitary position it could be considered an ideal mountain. The Matterhorn even produces its own banner clouds due to the special atmospheric conditions."
Nenad is also attracted to its rich history. The Matterhorn had long been deemed inaccessible, and it remained unclimbed long after most of the other great Alpine peaks had been reached. Edward Whymper finally conquered the mountain in 1865, marking the end of the golden age of Alpinism.
"The triumph and tragedy of this feat marks the epitome of our human desire to explore and venture beyond our limitations, simultaneously reminding us of how great and how small we are," asserted Nenad. "The Matterhorn is a product of geological processes that transcend human beings and our concept of time."
Photo credit: Nenad Saljic
A trained mountaineer and caver, he has never climbed a mountain that has had such a pull on him. "I think there is a Buddhist saying that the best view of a mountain is not from the top, because once you are on the summit you cannot see the mountain itself. This is a nice philosophical excuse, at least," he stated.
Eternally captivated, Nenad finds that time gradually slows down when he is working, and eventually seems to stop entirely.
Matterhorn, Switzerland, Photography, Artist, Nenad Saljic, Art, Portrait of a Mountain
Read more
La Prairie Invites: Audemars Piguet
For its first edition of La Prairie Invites, the premier luxury skincare brand talks to Audemars Piguet about the beauty of timelessness.
April 19, 2021
Just like La Prairie, Audemars Piguet has been inextricably linked to art from its very beginnings. With a shared vision for audacity, unparalleled aesthetics and timelessness, both luxury Swiss brands have a partnership with Art Basel — the world's premier modern and contemporary art fair — which has shows in Basel, Hong Kong and Miami.
Audemars Piguet, one of the world's most celebrated luxury watch manufacturers, has mastered the art of perfection with rule-breaking innovation.
In 1972 — 97 years after its birth — the Swiss brand dared to do the unthinkable. As part of an eternal quest to combine artistic excellence and technical expertise, Audemars Piguet launched a watch that rocked the tranquil waters of horology. It transcended the inelegant confines of the average sports watch to produce a masterpiece of opulence and engineering.
The Royal Oak was both sporty and infinitely beautiful. Treated with the reverence of gold, its steel case had an astonishing lustre. The bezel was a groundbreaking octagonal shape and the dial's tapisserie pattern captivated with its ability to reflect light. With its audacious design and breathtaking craftsmanship, the Royal Oak entered the elite club of timeless classics.
Based in the Vallée de Joux, known as the cradle of fine watchmaking, the brand continues to be revered for its innovation and sophistication. It still inspires the Royal Oak's devoted followers with regular updates and produces a limited 40,000 watches per year to ensure exclusivity across all its collections.
"I believe that luxury products have almost become a philosophical refuge from the pace of today's world," asserted Chadi Gruber, Audemars Piguet's head of product development. "Luxury means taking your time in a world where everything is too fast. We are proposing a slow perfection."
Luxuries not only make time appear to stand still — they can also produce a poetic resonance.
"The creativity of our designs and movements, and the painstaking precision and rarity of our materials, provide an escape from pure vital needs," stated Chadi.
"We create objects that allow you to travel internally, like art does. We're here to create emotions and make people travel outside the purely material and technological world. You can see the artist's soul in its work and for me it's the same thing for our watches. They include a part of the artisan's soul. I often make the analogy between our watches and art because, for me, a watch is a painting that you wear on your wrist."
The birthplace of the brand, Switzerland has become synonymous with luxury, elegance and precision because of its centuries-old culture of embracing seriousness, refusing to compromise on quality and valuing hard work, Chadi stated.
The industrious character of the Swiss, along with the harsh weather, helped them to become world leaders in horology, as farmers with a penchant for precision turned to watchmaking during the long winters.
Today, Audemars Piguet continues to create timeless elegance by never forgetting its rich past and having a vision for the future.
How does it manage to keep ahead of time?
"I would say we're perfectly on time. We just know it before others," declared Chadi.
Audemars Piguet, Time, Luxury, Swiss Watches, Art Basel, Royal Oak
Read more
The Masterpiece Defined
Fascinating. Surprising. Timeless. From creative work to masterpiece.
April 19, 2021
What disparate threads, insights and ingenuity come together in the making of a masterpiece? Be it a painting, viewed by millions through the centuries, a work of architecture that reimagines what a functional structure can be or a sculpture that alters the way in which a society understands itself, what are the elements necessary to elevate a creation to a masterpiece?
"It became evident that it is extremely difficult, if not impossible, to articulate a definition of masterpiece that could be accepted universally," former Louvre director Henri Loyrette wrote, in the catalogue for "The Louvre and the Masterpiece," a 2009 exhibition at The Minneapolis Institute of Arts.
Certainly, a precise summary may be hard to grasp. But we know that they are gifts to us all, objects which live beyond the limits of time. They are different anything that has come before. They teach us something new, they speak of a place in time and culture, they communicate with us in a unique way.
The Mona Lisa is the example that comes most quickly to mind. There are countless Renaissance portraits. And yet, the mystique of the seated, dark-haired woman's smile has rendered Leonardo da Vinci's work one which has intoxicated experts and mere observers alike. According to Louvre Curator Jean-Pierre Cuzin: "The entire history of portraiture afterward depends on the Mona Lisa. If you look at all the other portraits… if you look at Picasso, at everyone you want to name, all of them were inspired by this painting."
This influence and intrigue, refracted through the centuries, is surely a mark of a true masterpiece. From questions of her true identity to revelations of the original brush strokes hidden under the painting's many layers of pigment, the Mona Lisa has never ceased to surprise. But this intriguing quality alone is not enough to make a masterpiece.
One could argue that a masterpiece begins by breaking the mould. The convention-shattering Bauhaus School of Design, for example, with its stark focus on the removal of all but the necessary, favouring minimal lines and clean finishes – so very different from the other, grander architectural and decorative conventions of the early 20th century – resulted in ground-breaking structural design, as seen in the iconic minimalist Villa Tugendhat in Brno, in the Czech Republic.
The aesthetic principles of the Bauhaus movement's first director, Walter Gropius, as well as those of his successors, Hannes Meyer and Ludwig Mies van der Rohe, reverberate around the globe today. They are evident in the 20th-century tower blocks of Europe, with their lack of adornment and dedication to simplicity. And yet, in the beginning, the Bauhaus school of faced persecution by conservative political powers, fearing its radical innovation and commitment to new ways of thinking.
Perhaps the most startling paradox of a true masterpiece is the way in which it is both iconic - endlessly depicted and referenced - and yet forever mysterious. Imagine the infinite replications of symbolist Austrian artist Gustav Klimt's 1912 Portrait of Adele Bloch-Bauer I, also known as 'The Lady in Gold' - forever followed by questions as to the exact nature of the painter's relationship to his muse.
In this case, the curiosity stems – at least in part – from the resplendent use of shimmering tones:
"The golden image of Adele Bloch-Bauer I cast a spell over me even as an art history student," said Dr. Tobias Natter, Vienna-based art historian.
It could also be due to the unique historical context in which the piece was produced when women were striving for educational and social freedom.
"Gustav Klimt's brilliant artistic career coincided with a period of profound cultural, social and political ferment that witnessed fundamental changes in the position women occupied in society," notes writer and curator Dr. Jill Lloyd, in Natter's 2016 book Klimt and the Women of Vienna's Golden Age, 1900–1918.
This curiosity about both the techniques used and the social context in which the work was produced highlights its status as a masterpiece.
Be it through its mystery, its influence, its beauty or its context, a masterpiece above all tells a story – of what has been and what is now. It draws lines from those who came before to us in our present world, from each individual to the other, through shared values and appreciation for the timeless.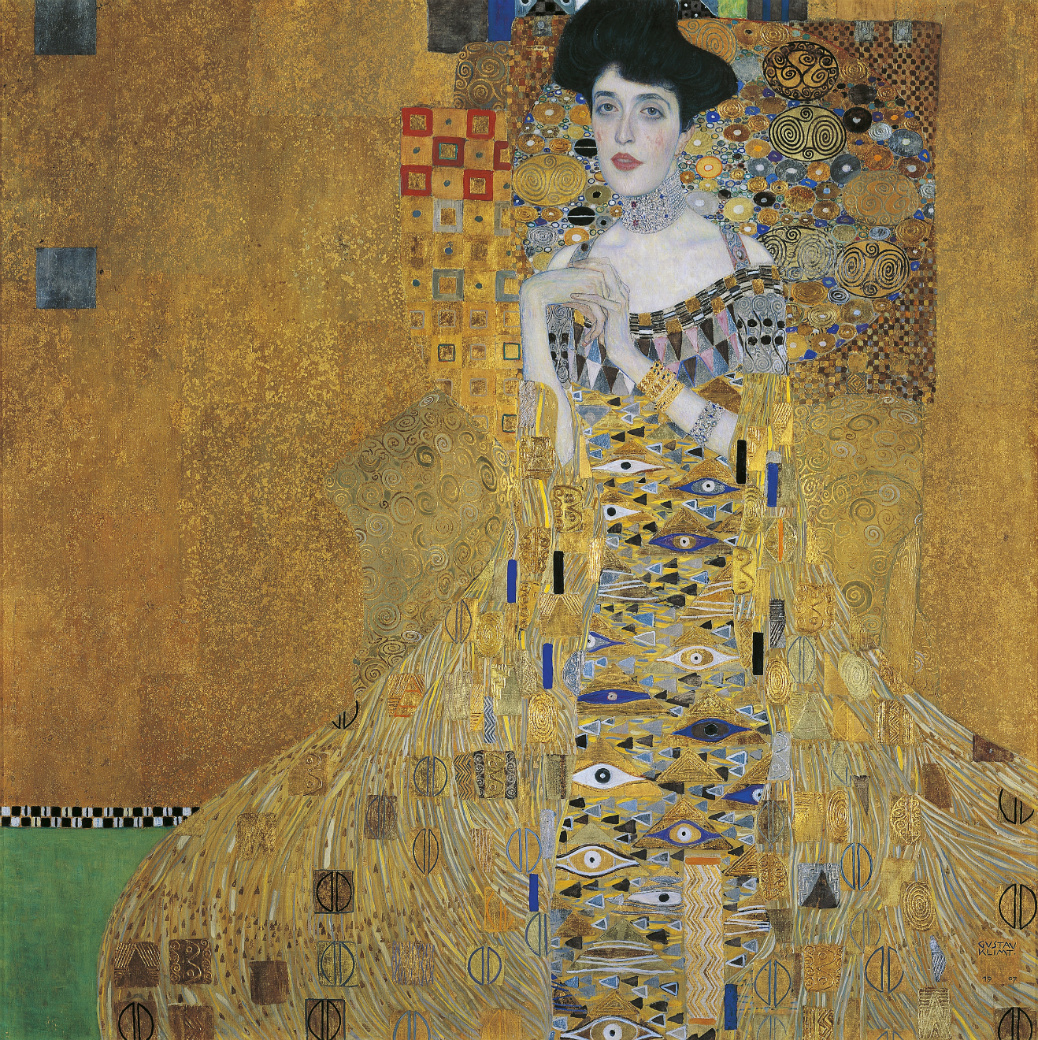 Portrait of Adele Bloch-Bauer I, 1907 (oil, silver & gold on canvas), Klimt, Gustav (1862-1918) / Neue Galerie, New York, USA / De Agostini Picture Library / E. Lessing / Bridgeman Images
Art, Masterpiece, Gustav Klimt, Bauhaus
Read more
Going Beyond The Ordinary
With Exceptional Attention To Detail, La Prairie Offers An Exquisite Design To Deliver Complexion Perfection.
April 19, 2021
"The aura given out by a person is as much a part of them as their skin," proclaimed renowned 20th-century portraitist Lucien Freud when discussing his artistic aspiration to capture the complexion of his subjects. A perfect, glowing complexion is, after all, the incarnation of timeless beauty, the picture of health, the very essence of youth. But the portrait of beauty is only as perfect as its canvas — there can be no perfect complexion without perfect skin.
Driven by the very same aspiration as Freud to highlight the vivacity of a splendid complexion, La Prairie has brought together caviar science and colour artistry in an unparalleled formulation that perfects and enhances the natural beauty of the skin — Skin Caviar Essence-in-Foundation, the first compact foundation infused with Caviar Water for complexion perfection. Encased in a cutting-edge application system, it is the art of foundation as only La Prairie can conceive it.
PERFECT DESIGN
INSIDE AND OUT
More than a pioneering fusion of skincare and complexion artistry, this foundation is also a sublime example of La Prairie's attention to detail and design savoir-faire.
This sleek, portable compact is so innovative, La Prairie felt its refined construction, both inside and out, merited being seen.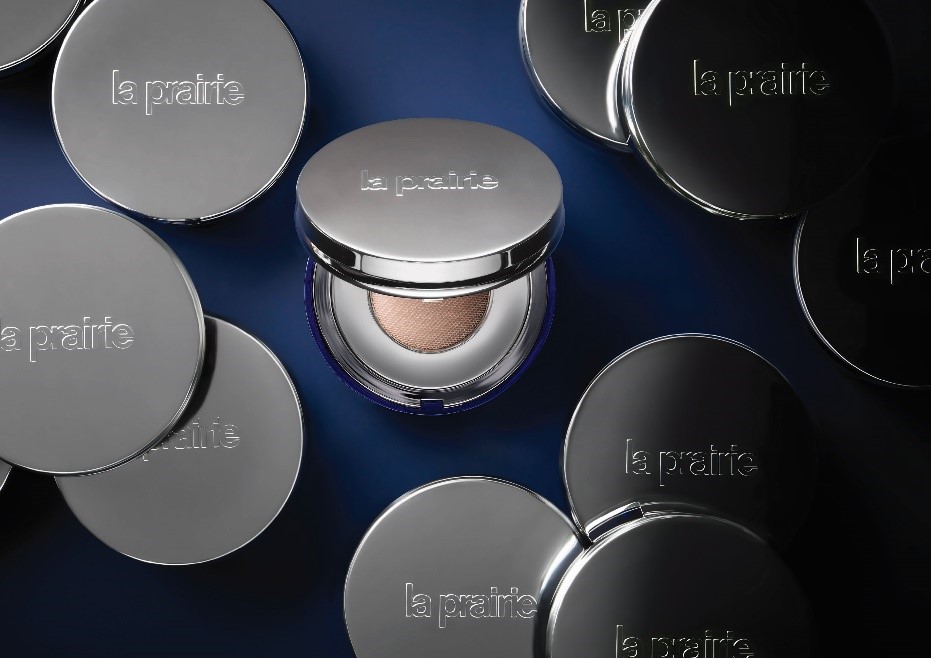 X-RAY VISION
In order to capture Skin Caviar Essence-in-Foundation's astonishing inner workings, La Prairie commissioned artist Nick Veasey to photograph its advanced technical structure using his preferred medium.
Veasey's work with radiographic imaging equipment takes the x-ray to another level. Everyday objects are transformed from the banal to the beguiling and the layers and make-up of natural items are shown in fantastic detail. These works are a classic example of the fusion between art and science. The results transcend classification as photographs, having the gravitas to motivate science institutions and art galleries to acquire the artworks. The Victoria and Albert Museum in London have recently added his work to the British National Collection of Photography. Mr Veasey regularly exhibits at fine art galleries the world over. His fascinating works have collected a host of International awards.
"We live in a world obsessed with image," said Mr Veasey. "I like to counter this obsession with the superficial by using X-rays to strip back the layers and show what it is like under the surface. Often the integral beauty adds intrigue to the familiar. We all make assumptions based on the external visual aspects of what surrounds us and we are attracted to people and forms that are aesthetically pleasing. I like to challenge this automatic way that we react to physical appearance by highlighting the often surprising inner beauty of an object," he added.
The collaboration between La Prairie and Mr Veasey produced images that are at once technical and ethereal, conveying a great lyricism and grace.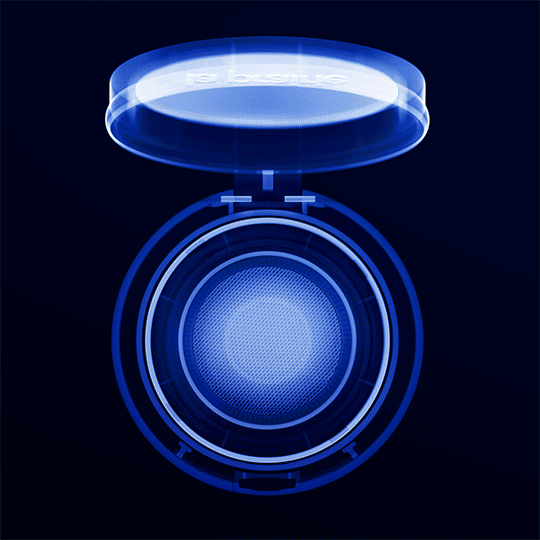 Nick Veasey, Design, Lucien Freud, Xray
Read more
Art Basel and La Prairie: an Inspired Partnership
April 19, 2021
Art Basel, the renowned art exhibition held in Basel, Switzerland, is the world's premier art show for modern and contemporary works. The organisation also holds shows in Miami Beach and Hong Kong. Defined by its host city and region, each show is unique – a uniqueness reflected in its participating galleries, the artworks presented, as well as the content of parallel programming produced in collaboration with local institutional partners.
La Prairie will partner with Art Basel in a first-of-its-kind partnership from June 12-19, 2017. As part of this exciting initiative, La Prairie will be present in Art Basel's VIP Lounge throughout the duration of the fair, where visitors will have the opportunity to experience the La Prairie universe and enjoy customised La Prairie treatments.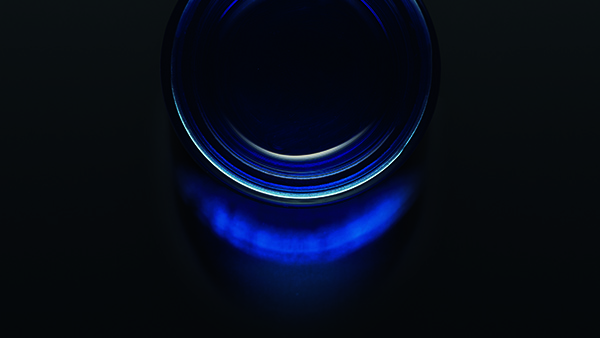 Using rare, precious ingredients, La Prairie continues to break the codes of luxury skincare. Founded on the belief that the scientist's creative process is akin to that of the artist, every La Prairie formulation begins with an audacious vision.
"We are very excited about the partnership between La Prairie and Art Basel, which we feel perfectly represents our quest for timeless beauty and our passion for audacity," said Patrick Rasquinet, President and CEO of La Prairie Group. "Indeed, from the painstaking research behind our scientific breakthroughs to the opulent formulations that envelop the senses, from the jewel-like packaging to the high-touch service, art is not just what La Prairie is, it is what we do," he added.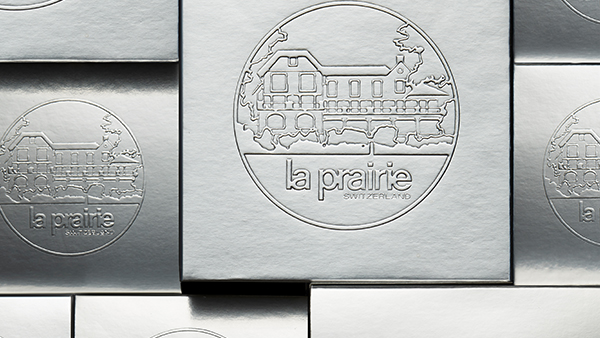 That innovative spirit is mirrored in the world of contemporary art. "Art Basel gathers influencers from the international artistic community who seek to push the envelope of what is possible, which is why we feel a partnership with La Prairie is reflective of Art Basel's values," said Marc Spiegler, Global Director of Art Basel.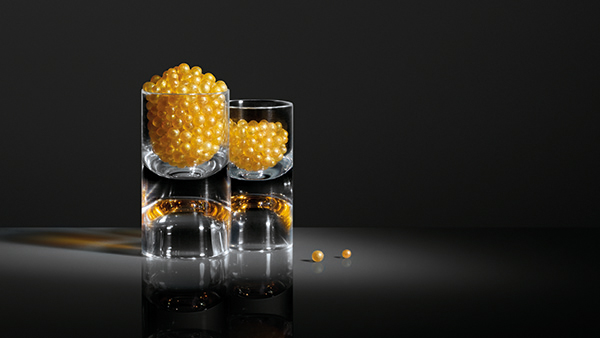 In addition to establishing the partnership with Art Basel in 2017, La Prairie will also mark the 30th anniversary of its iconic Skin Caviar. To celebrate the occasion, La Prairie plans to collaborate on an artistic installation with a select group of contemporary artists. Check this space for updates.
Keywords: Art, Art Basel, Artists, Audacious, Luxury, Innovation, Contemporary Art
Read more
Showing 1 - 5 of 5 results