Art and Architecture
Helvetica, Then and Now
The lasting appeal of the celebrated Swiss-made typeface
A balance of negative and positive space, with evenly valued lines, elegant curves, and vertically defined strokes, Helvetica is the pre-eminent font of the 20th and 21st centuries. A paragon of good design, it is the gold-standard for clean, sophisticated, and sleek graphics, messaging, and storytelling. It's neat shape and contours offer an expression of efficiency and modernity.
A Font is Born
Helvetica has come to define modern Swiss design. The font was created in Switzerland by Max Miedinger and Eduard Hoffmann for Haas Type Foundry in 1957. Originally called Neue Haas Grotesk, its name soon changed to Helvetica in 1960, referencing the Latin name for Switzerland.
"The first Neue Haas Grotesk typeface proofs, carefully set by hand and printed on fine art paper are, in my opinion, true works of art," said Hoffmann's son Alfred in "Helvetica Forever". "I can feel the original, the master's hand, I can sense the grey value owing to the unusually tight casting."
The sans serif font is characterized by its monotone weight, even area between letters, legibility, and clear terminations. "I can discover unique qualities such as the wide numerals and the deliberately narrow word spacing—the experience is almost pure bliss," said Hoffmann. The script made its world debut at the Graphic 57 trade show in Lausanne, Switzerland, and was an immediate triumph. Helvetica managed to have a universal and international appeal, able to embody both classic and contemporary, ease and elegance. It would go on to become a hallmark of Swiss ingenuity, culture, and style.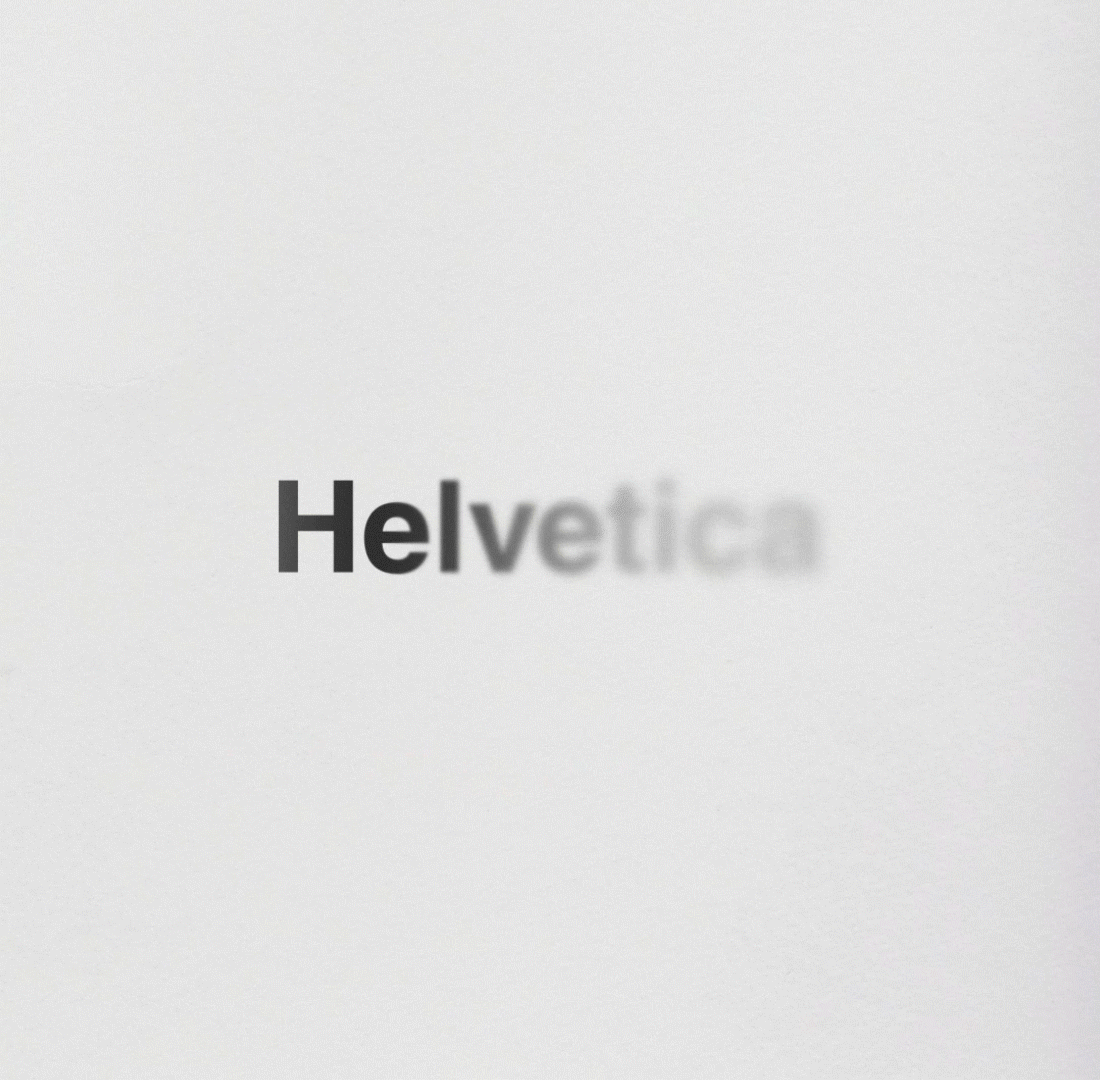 A Timeless Phenomenon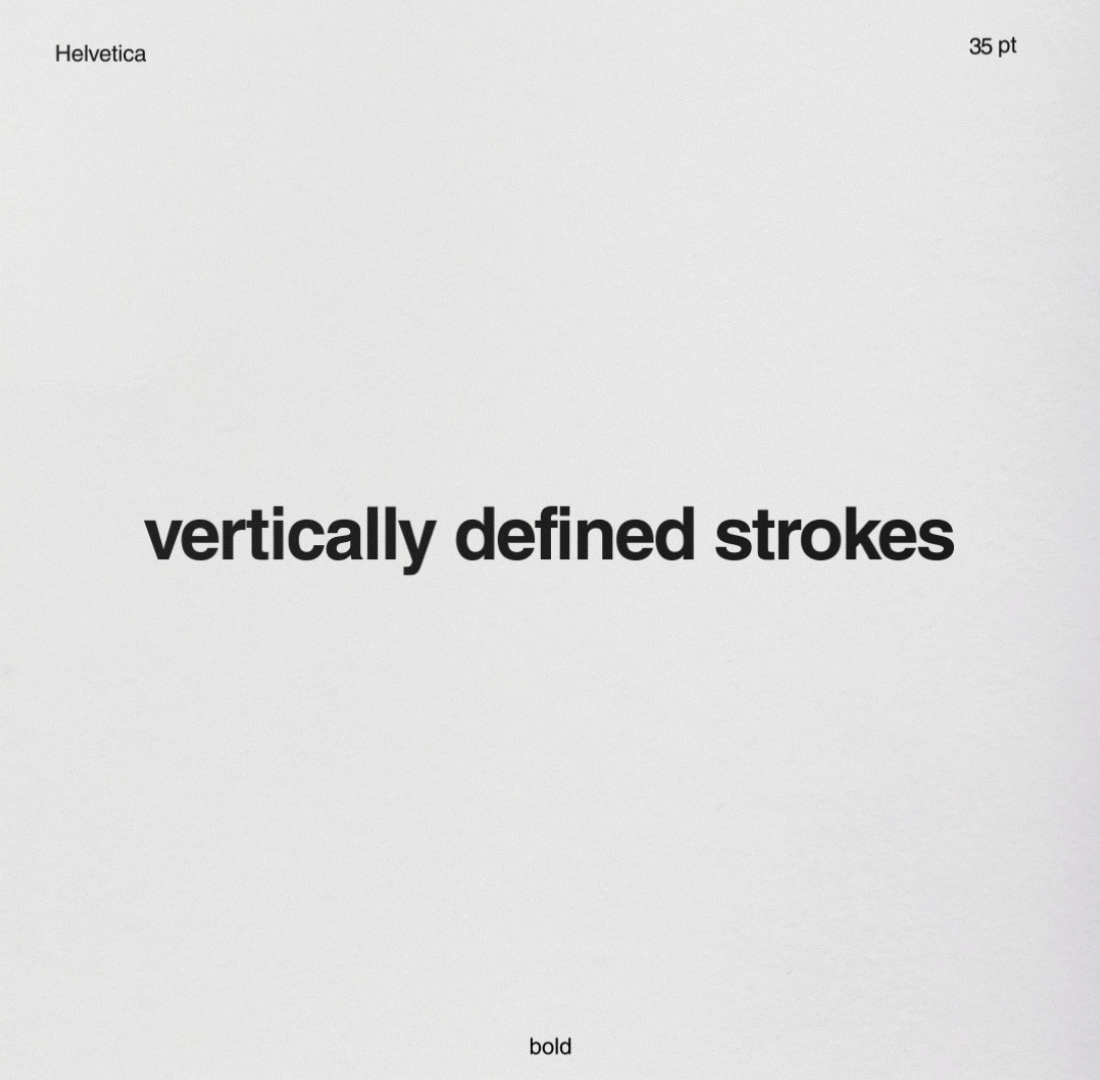 Over 60 years later, Helvetica is the preferred typeface for graphic designers around the world. Well-balanced and highly functional, it is a signifier for contemporary taste and an eye for detail. It provides clarity in legibility up close, from great distances, and even in motion. From street signs to literature, and from marketing communications to film—it marks an unparalleled achievement in visual culture.
Its performance in movement was perhaps best captured by legendary designer Massimo Vignelli for the New York Subway system. Vignelli turned again and again to the efficacious typeface, and in particular in relation to transit. We can still see Vignelli's choice of Helvetica in an iconic airline logo, which no doubt later inspired the font's presence among the stars, emblazoned on the side of NASA's space shuttle.
Our ongoing encounters with Helvetica have come to define our understanding the world around us. "Type is saying things to us all the time. Typefaces express a mood, an atmosphere. They give words a certain colouring," said designer and author Rick Poynor in the 2007 documentary "Helvetica", directed by Gary Hustwit. A walk through the city, a perusal of titles in a bookstore, a scanning of labels on products of all kinds will result in examples of Helvetica's innate ability to effectively convey an idea—always compelling and unique—to its reader.
Helvetica has proved to potently communicate a mood, a feeling, a vision for so many, that it has given rise to a new generation of fonts. The timeless typeface of the modern era has inspired dozens of well-balanced cases and remains in favour well in to the 21st-century.
Indeed, Helvetica remains ever-present and influential today. It's smart, sleek, cultivated design feels perpetually avant-garde. "I think I'm right calling Helvetica the perfume of the city. It is just something we don't notice usually, but we would miss very much if it wouldn't be there," said Lars Muller in "Helvetica". Decade after decade, graphic designers, tastemakers, and innovators alike continue to be drawn to the Swiss-made, contemporary classic.
The Quintessential Swiss Typeface
Immediately recognisable as a symbol of Swiss precision and excellence, Helvetica is the chosen font of La Prairie, conveying the House's innate Swissness. At once expressing a long heritage and a forward-looking aesthetic, it is only natural that La Prairie embraced Helvetica and embellished its vessels with the lean lines of this singularly Swiss typeface.