Art and Architecture
Mastering Time in Art
HOW ARTISTS ENDEAVOUR TO CAPTURE AND HARNESS THE ELUSIVE NATURE AND BEAUTY OF TIME.
Next to beauty, time may be the theme most explored by artists, from the earliest of cave markings to the most advanced modes of visual representation today. Art, at its best, reflects the moment in which we live, recording in history the truth of our experience and existence. Artists have the unique skillset and outlook to not only capture the nature of time, but master its essence, using it to convey a message, connect with an audience, and share a world view.
Capturing Time
Marking and measuring the passage of time is one way in which artists are able to explore its reality. Through keen observation and technical prowess, artists today can map its continuum, whether through the natural progression of our environment or in the beautiful tedium of the hours of the day.
The art collective teamLab exquisitely express the cycles of the seasons through immersive installations. In Flowers and People, Cannot be Controlled but Live Together - Transcending Boundaries, A Whole Year per Hour (2017), for example, visitors experience the bud, growth, and bloom of flowers over the course of a year, in just one hour. In that act of witnessing, they gain a new perspective of their own relationship with nature and time.
Video artist Bill Viola's 2001 Catherine's Room offers an intimate view of a day in the life of one woman—from sunup to sleep. Her movements, tasks, or stillness, coupled with the view from her room, convey the accumulation of all the small moments lived over the course of 24 hours.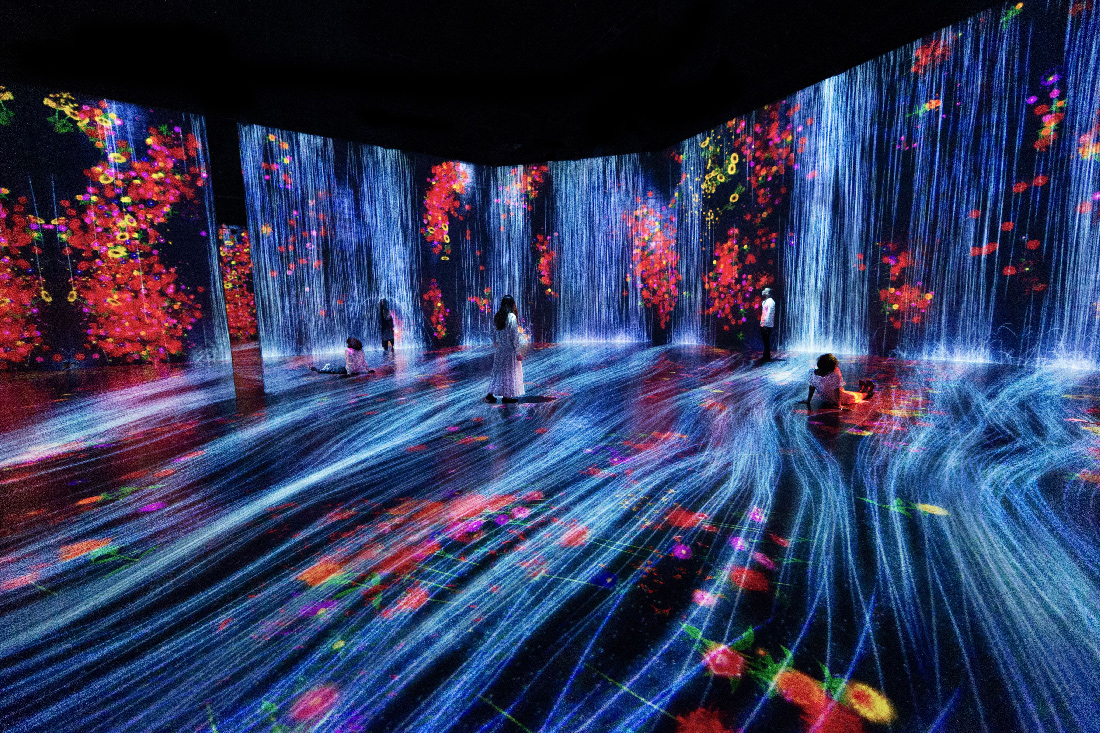 teamLab, Flowers and People, Cannot be Controlled but Live Together - Transcending Boundaries, A Whole Year per Hour, 2017, Interactive Digital Installation, Sound: Hideaki Takahashi © teamLab, courtesy Pace Gallery.
Making Time Stand Still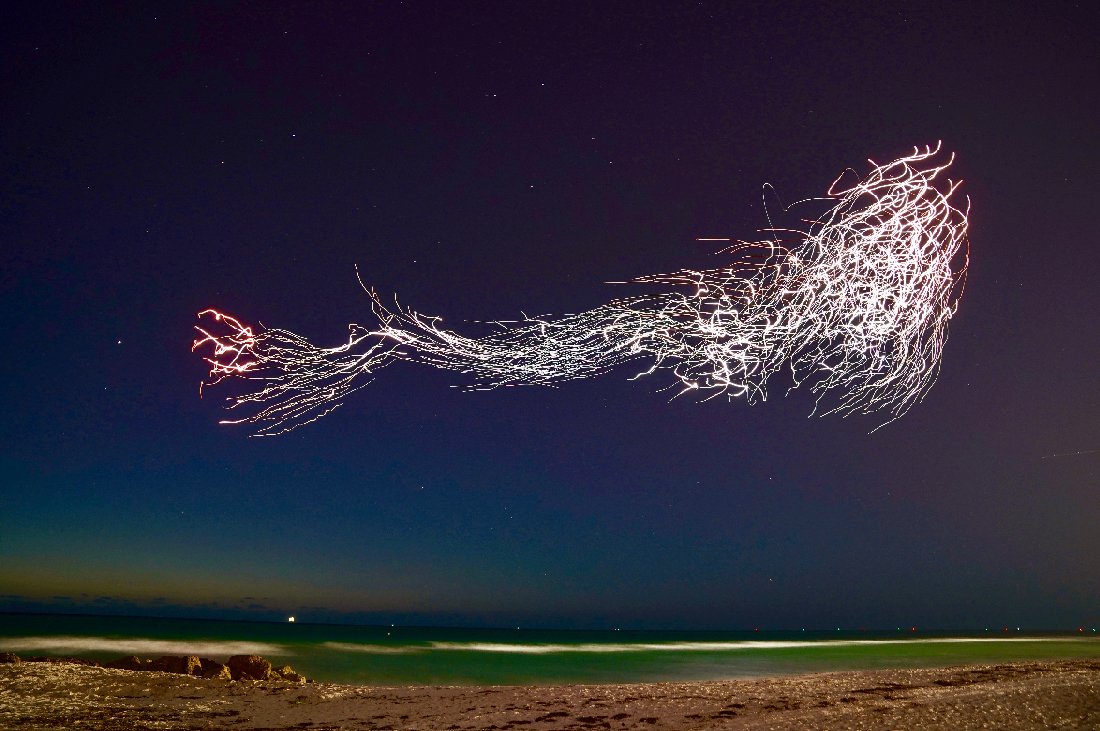 Franchise Freedom by DRIFT at Design Miami/Basel, 2017. Photography by Jon Ollwerther.
Time has its own slippery qualities that make it somehow able to speed up or slow down. While concrete and assuredly objective, somehow our experience of it is always subjective. This is where the artist perhaps works best, using the dimension to their advantage. Artists in their work have the distinctive ability to make us feel utterly present, demanding us to surrender to it, observe, and feel.
The skill required to create that kind of moment is no small task. Art studio DRIFT are masters of the unforgettable art performance. They combine qualities of nature with tools of technology to offer a moment of transcendence and connection. Works like Franchise Freedom, Fragile Future, Flylight, or The Particle Plan gather audiences to witness a magical moment that utilize the power of time, precision, technology, and nature. Whether mimicking a flock of birds in flight or creating a sense of awe and wonder from light-emitting dandelions, DRIFT is a maestro of imagining an experience where time seemingly comes to a halt.
James Turrell, a leader in the Light and Space movement, creates environments for viewers that require them to pause, quiet, and fully give in to the movement of time. His spaces precisely showcase time through light, framing not only the hour of day, season, and year, but our own personal encounter. His Greet the Light skyspace in Chestnut Hill, Philadelphia, is designed to be viewed with the rising or setting of the sun, when changes in light are most dramatic.
Time, while constant, still holds an air of mystery and wonder—for all, but for artists especially. In the artist's pursuit of capturing and translating its essence, they must master its nature and qualities, finding a way, as only they know how, to allow us to truly live and enjoy the beauty of our own present and presence.