DOUGLAS MANDRY: GRAVITY FLOW FRAGMENTED
WEST BUND ART & DESIGN SHANGHAI 2022
Scroll to Explore
THE ART PIECE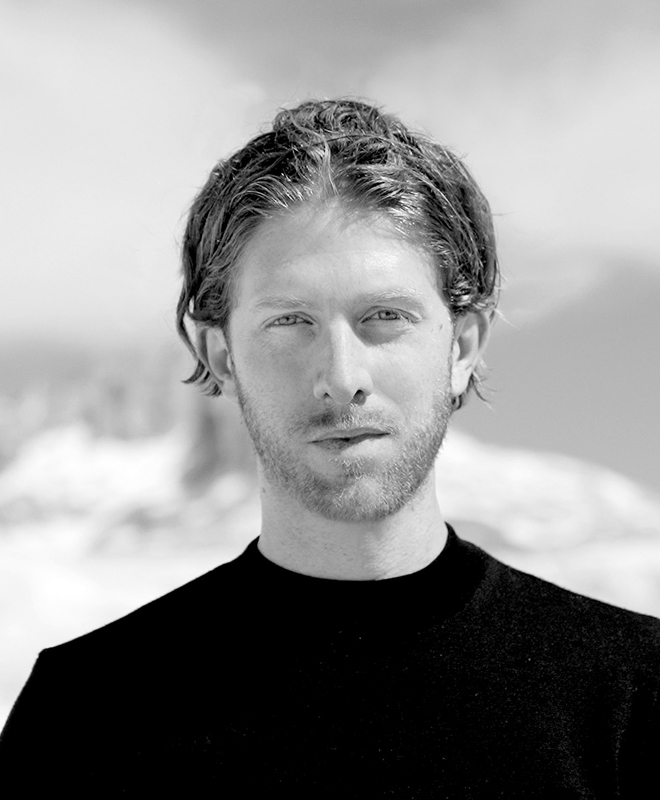 Douglas Mandry
Combining art and science, Douglas Mandry's artistic practice explores nature through Swiss glaciers, an iconic representation of endangered landscapes affected by climate change. For La Prairie, he created "Gravity Flow Fragmented", a multi-layered examination of the phenomenon of melting glaciers designed to spotlight how humans interact with nature and how the notion of time is fluid.
The artwork is composed of 20 different and unique amethyst glass sculptures installed directly on the floor. It is made from 100% recycled glass with each piece handblown in Switzerland.
The installation presented in West Bund Shanghai is a continuation of "Gravity Flow", the large-scale installation revealed by the artist in the summits of Saint Moritz, Switzerland in August 2022. Part of La Prairie's first carbon neutral art project partnering with Climeworks, it brings an important message of sustainability from Switzerland to Shanghai.
The Journey
"Gravity Flow Fragmented" is the result of an artistic endeavour that leverages scientific findings from the Glaciology Department of ETH Zurich. As part of his creative process, Douglas Mandry was invited by La Prairie and its long-term partner ETH to discover and discuss the impact of climate change on glaciers.

Thanks to the technology of pioneering scanning tools, he explored ice cavities and generated 3D models of the glacier cavities – that serve as the mould of the sculptures.
The Other Art Initiatives
LIGHT AS AIR
A Light Odyssey from Switzerland to Hong Kong
Explore
Drag and select the edition