SAVOIR-FAIRE
SWISS CRAFTSMANSHIP THEN AND NOW
THE LAST WORD IN ARTISANAL EXCELLENCE
For hundreds of years, Swiss craftsmanship has been utterly synonymous with a beatific marriage of the meticulous coupled with the inventive, and of the luxurious alongside the functional. Few examples of the excellence of Swiss artisanal design and the mastery of craft are as potent as horology, yet this is merely the tip of an impressive and long-standing iceberg, reflecting the history and justified sense of pride its people place in their country's output. Indeed, as Swiss craftsmanship has become a benchmark by which so many others are measured, humble and colloquial workshops have been elevated to powerhouses of global quality and distinction, consistently laying the foundations for others to follow.
SWISS MADE: THE UTMOST BENCHMARK OF DISTINCTION
There exists no single definitive reason why the wider world views Switzerland as such a hub of excellence in craftsmanship. One such theory posits that Switzerland's advantageous location in the heart of Europe goes some way towards explaining how trade led to craft, while others point to its place on the ancient silk routes, resulting in a need for the highest standards in the mercantile arts.
One could also point to the development and evolution of a peculiarly Swiss way of approaching industry, and how the native etablissage system encouraged individual valleys to produce their own unique and dynamic civic centres. Once formed, these centres were encouraged to develop their own approach and recognisable style of crafts, something which set the country dramatically apart from the urban centres of the UK and Germany. In Switzerland, smaller scales led to a greater attention to minutiae, a handmade flourish, and a sense of pride in every detail.
Today, the term 'Swiss Made' is one with its own legally protected backing, and its presence on an item is recognised worldwide as a mark of handcrafted excellence. Indeed, 'Swiss Made' does more than assure consumers of quality. Just as was the case in centuries past, it conjures up images of artisanal attention to detail, and a tireless striving for innovation and industriousness.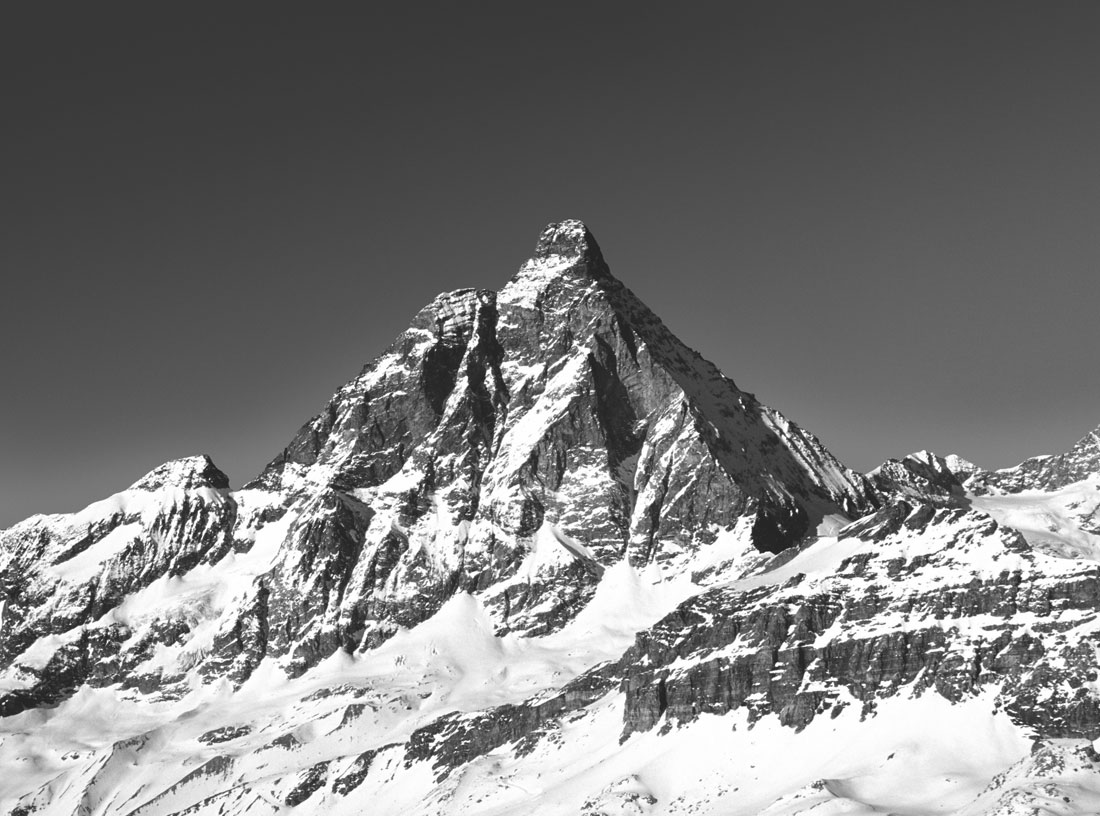 Lucien Hervé, Unité d'habitation à Nantes-Rezé, 1952-1954. Getty Research Institute, Los Angeles (2002.R.41). © J. Paul Getty Trust.
SWISS WATCHMAKING: WHERE THE METICULOUS MEETS THE MIRACULOUS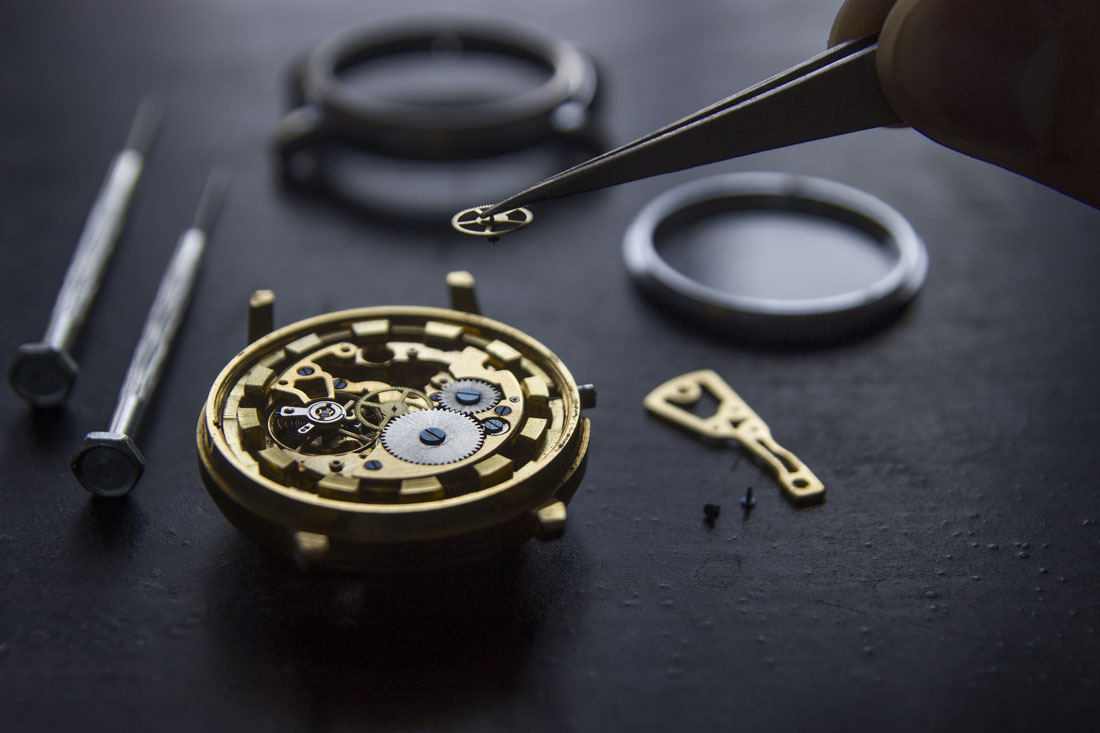 Watchmaker's workshop. Photo credit: ©Rudenkoi, Getty Images.
Switzerland is, and has been for almost two centuries, synonymous with sophisticated horology and timepiece production. That horology set such deep and enduring roots in Switzerland should come as no great surprise, especially when one considers the emphasis the Swiss put on precision and time as core national values, and the concise measurements required to mark its passing.
Swiss horological inventiveness saw the 18th century watchmaking industry shift from France, Germany, and England to the Jura Valleys, where the business of increasingly meticulous timepiece production flourished in family-led workshops. The 19th century saw a host of successes, through which the limits of possibility for local watchmakers broadened considerably, and further cemented the twin ideologies of Swiss craftsmanship, of peerless style and inventiveness.
More recent decades saw Swiss horologists take great leaps forward in timepiece design, with Jura watchmakers stepping confidently into the fields of aeronautics, underwater exploration, and space travel. Today's Swiss watch industry shows no signs of slowing or stopping, with contemporary collectors treasuring the prestige and perfectionism that these timepieces both offer and represent. Indeed, despite no shortage of overseas competition in timepiece design and production, Swiss-made watches will doubtlessly remain the utmost standard for the industry as a whole.
REVISITING AND RESURRECTING HISTORIC SWISS CRAFTSMANSHIP
It would be all too easy to imagine that the historic high points of Swiss craftsmanship were something consigned to a former golden age. In actual fact, nothing could be further from the truth, and there are plenty of historic Swiss industries making an impressive resurgence to serve the needs of contemporary luxury consumers. One such example would be the re-emergent Zurich silk industry. Once the second largest producer of silks in the world, silk production almost disappeared completely from Switzerland in the 20th century. Today, the silk looms of Zurich are once again producing skeins of this timeless fabric, produced to quintessentially Swiss high standards.
Swiss handicrafts which have their rooting in rural life and folklore, too, have been preserved and revived by groups of artisans determined to not let ancestral craftsmanship fade into history. The Swiss Alphorn, arguably the country's most iconic musical instrument, combines practicality with undeniable beauty in both appearance and tone, and is still made according to traditional methods by master craftsmen. Over seventy hours of hand-whittling and carving is required to hollow out the fir tree trunks from which these horns are made, with the results being as enchanting as they are unique.
No matter how great the demand, preserving and revitalising artisanal handicrafts and traditional practices require the concerted efforts of dedicated individuals. The Swiss value their iconic place in the world of arts and crafts, and several organisations have been founded with the aim to preserve and encourage traditional arts and crafts for future generations to appreciate, and for the wider world to be inspired by. By promoting Swiss craftsmanship, and ensuring the highest standards are kept by all involved, this long and influential history of excellence has its legacy, and its future, comfortably assured.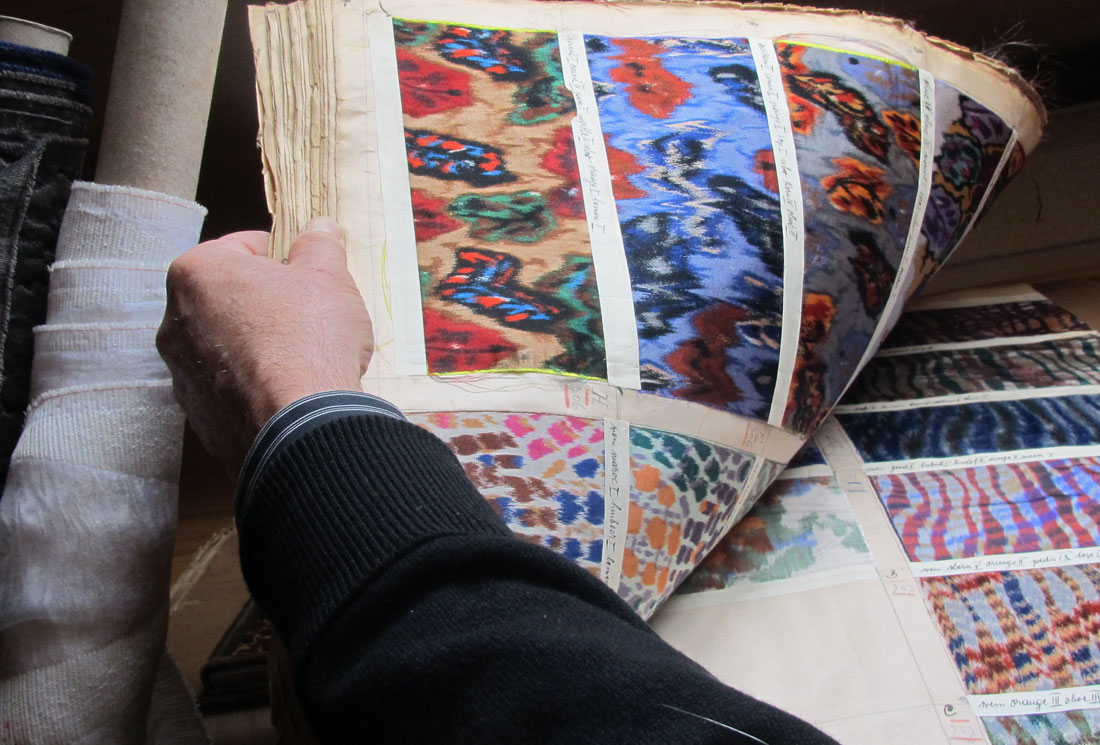 Archive of silk fabrics from Hochschule Luzern - Design & Kunst. Photo credit: ©Prof. Dr. Alexis Schwarzenbach.