SAVOIR-FAIRE
LA PRAIRIE INVITES: AUDEMARS PIGUET
A CONVERSATION ABOUT THE BEAUTY OF TIMELESSNESS
Just like La Prairie, Audemars Piguet has been inextricably linked to art from its very beginnings. With a shared vision for audacity, unparalleled aesthetics and timelessness, both luxury Swiss brands have a partnership with Art Basel — the world's premier modern and contemporary art fair — which has shows in Basel, Hong Kong and Miami. Audemars Piguet, one of the world's most celebrated luxury watch manufacturers, has mastered the art of perfection with rule-breaking innovation.
THE ROYAL OAK
In 1972 - 97 years after its birth — the Swiss brand dared to do the unthinkable. As part of an eternal quest to combine artistic excellence and technical expertise, Audemars Piguet launched a watch that rocked the tranquil waters of horology. It transcended the inelegant confines of the average sports watch to produce a masterpiece of opulence and engineering.
The Royal Oak was both sporty and infinitely beautiful. Treated with the reverence of gold, its steel case had an astonishing lustre. The bezel was a groundbreaking octagonal shape and the dial's tapisserie pattern captivated with its ability to reflect light. With its audacious design and breathtaking craftsmanship, the Royal Oak entered the elite club of timeless classics.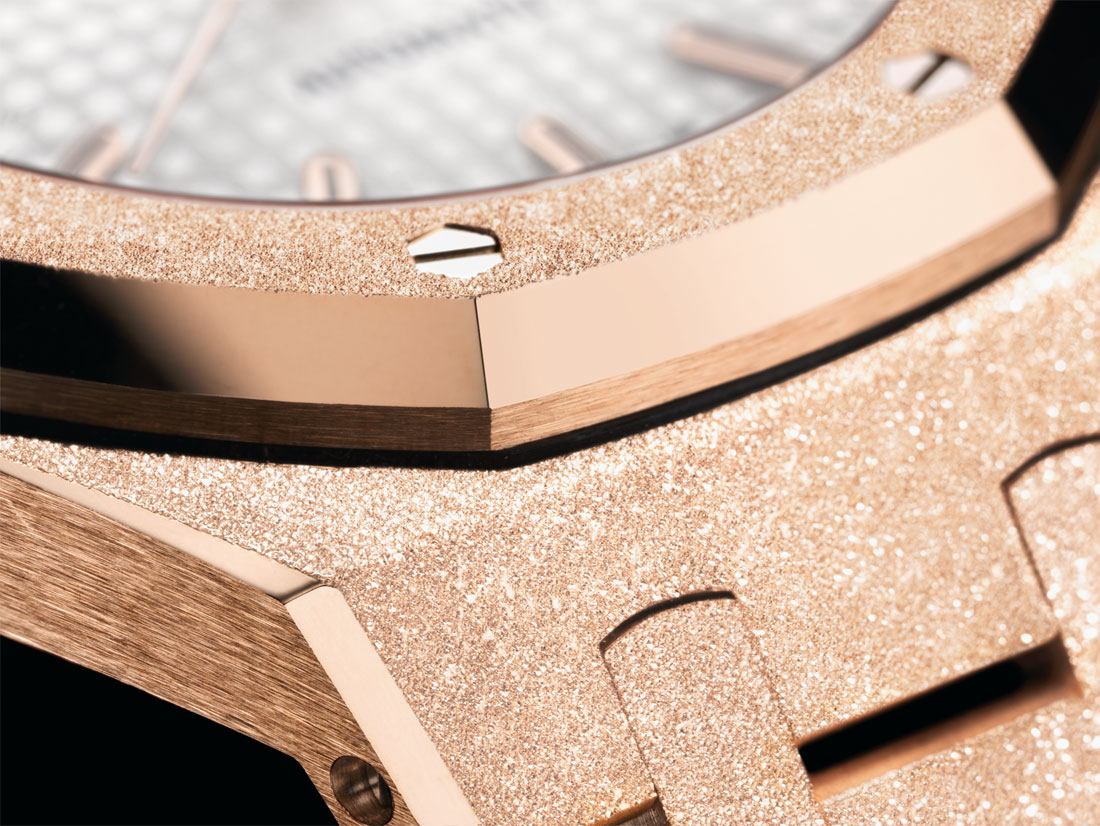 The Royal Oak by Audemars Piguet.
THE PHILOSOPHY OF LUXURY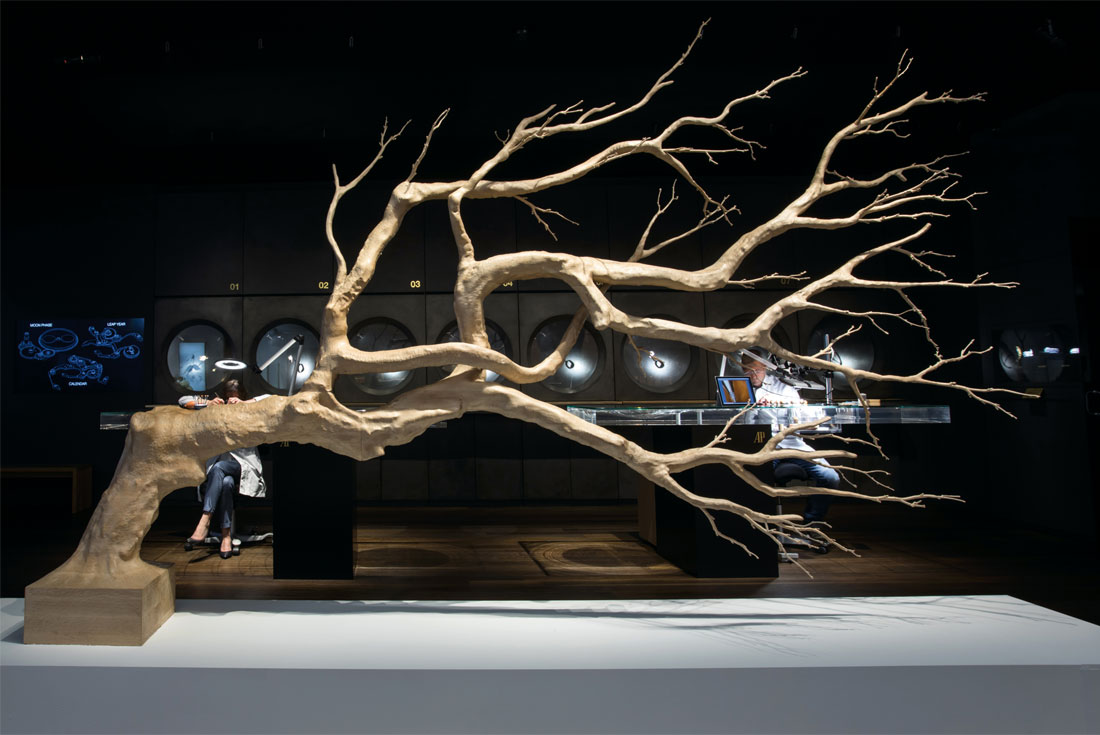 The Audemars Piguet pavilion at Art Basel in Basel.
Based in the Vallée de Joux, known as the cradle of fine watchmaking, the brand continues to be revered for its innovation and sophistication. It still inspires the Royal Oak's devoted followers with regular updates and produces a limited 40,000 watches per year to ensure exclusivity across all its collections.
"I believe that luxury products have almost become a philosophical refuge from the pace of today's world," asserted Chadi Gruber, Audemars Piguet's head of product development. "Luxury means taking your time in a world where everything is too fast. We are proposing a slow perfection."
Luxuries not only make time appear to stand still — they can also produce a poetic resonance.
"The creativity of our designs and movements, and the painstaking precision and rarity of our materials, provide an escape from pure vital needs," stated Chadi. "We create objects that allow you to travel internally, like art does. We're here to create emotions and make people travel outside the purely material and technological world.  You can see the artist's soul in its work and for me it's the same thing for our watches. They include a part of the artisan's soul. I often make the analogy between our watches and art because, for me, a watch is a painting that you wear on your wrist."
SWISS VALUES
The birthplace of the brand, Switzerland, has become synonymous with luxury, elegance and precision because of its centuries-old culture of embracing seriousness, refusing to compromise on quality and valuing hard work", Chadi stated.
The industrious character of the Swiss, along with the harsh weather, helped them to become world leaders in horology, as farmers with a penchant for precision turned to watchmaking during the long winters. Today, Audemars Piguet continues to create timeless elegance by never forgetting its rich past and having a vision for the future. How does it manage to keep ahead of time? "I would say we're perfectly on time. We just know it before others," declared Chadi.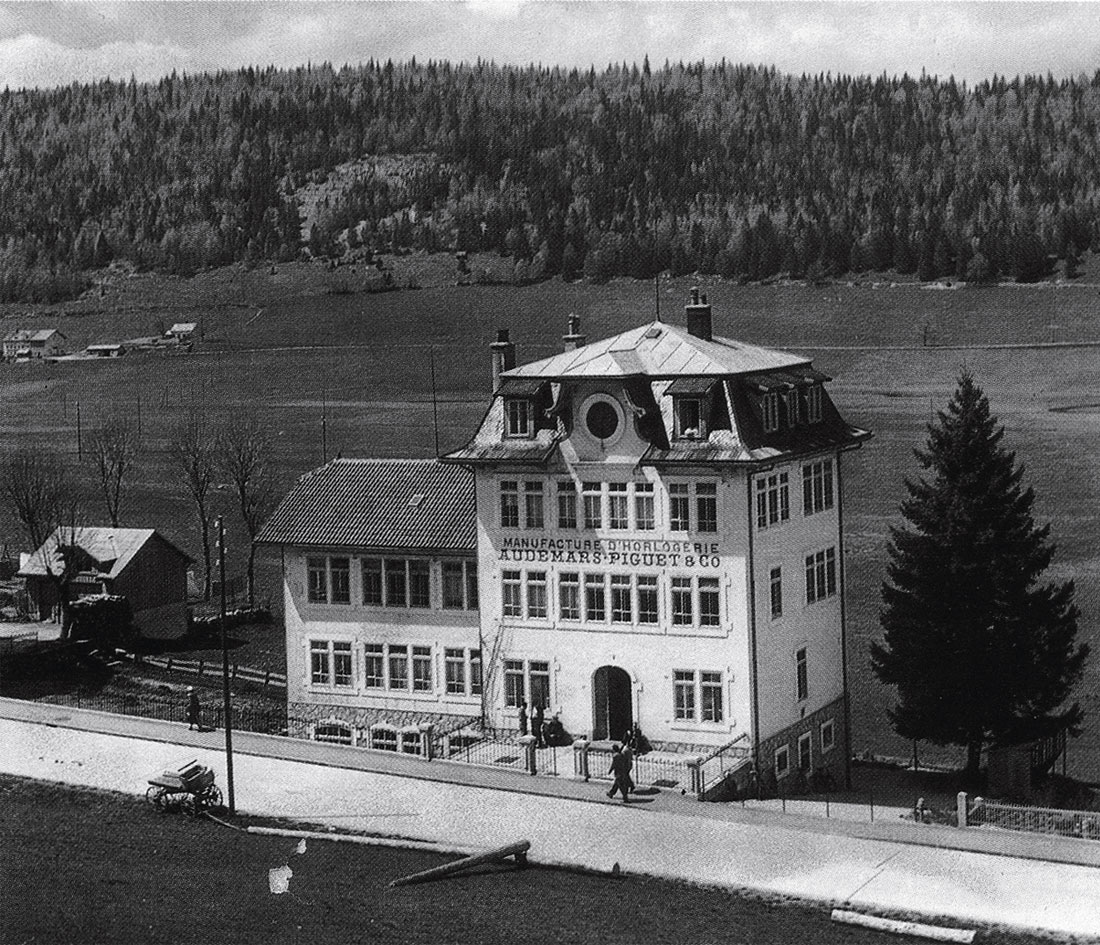 The original headquarters of Audemars Piguet