Swiss Contemporary Architecture is much admired for both its innovation and sophisticated elegance. The founding in 1928 of the International Congresses of Modern Architecture in Switzerland, along with the groundbreaking work of Swiss-born modern architects, such as Charles-Édouard Jeanneret, known as Le Corbusier, introduced Swiss Contemporary architecture to the world. At the forefront of the modern architecture movement, it embodies the purity, precision and aesthetic harmony inherent to Switzerland.
Since the 1990s, the minimalist buildings of Swiss architects Herzog & de Meuron have been consistently creating a sensation on the international architecture scene. One of their most celebrated projects involved converting the Bankside Power Station in London into the new home of the Tate Modern, one of the largest museums of modern and contemporary art in the world.
Another artistic movement inspired by the dramatic landscapes found in Switzerland, the school of Land Art is a conceptual approach from the 1960s rooted in nature — one in which landscape and the work of art are inextricably linked. To wit, this month, the city of Grindelwald, Switzerland will host the LandArt Festival, during which 11 international teams will create sculptures and other works in the surrounding natural environment, using only natural and locally sourced materials.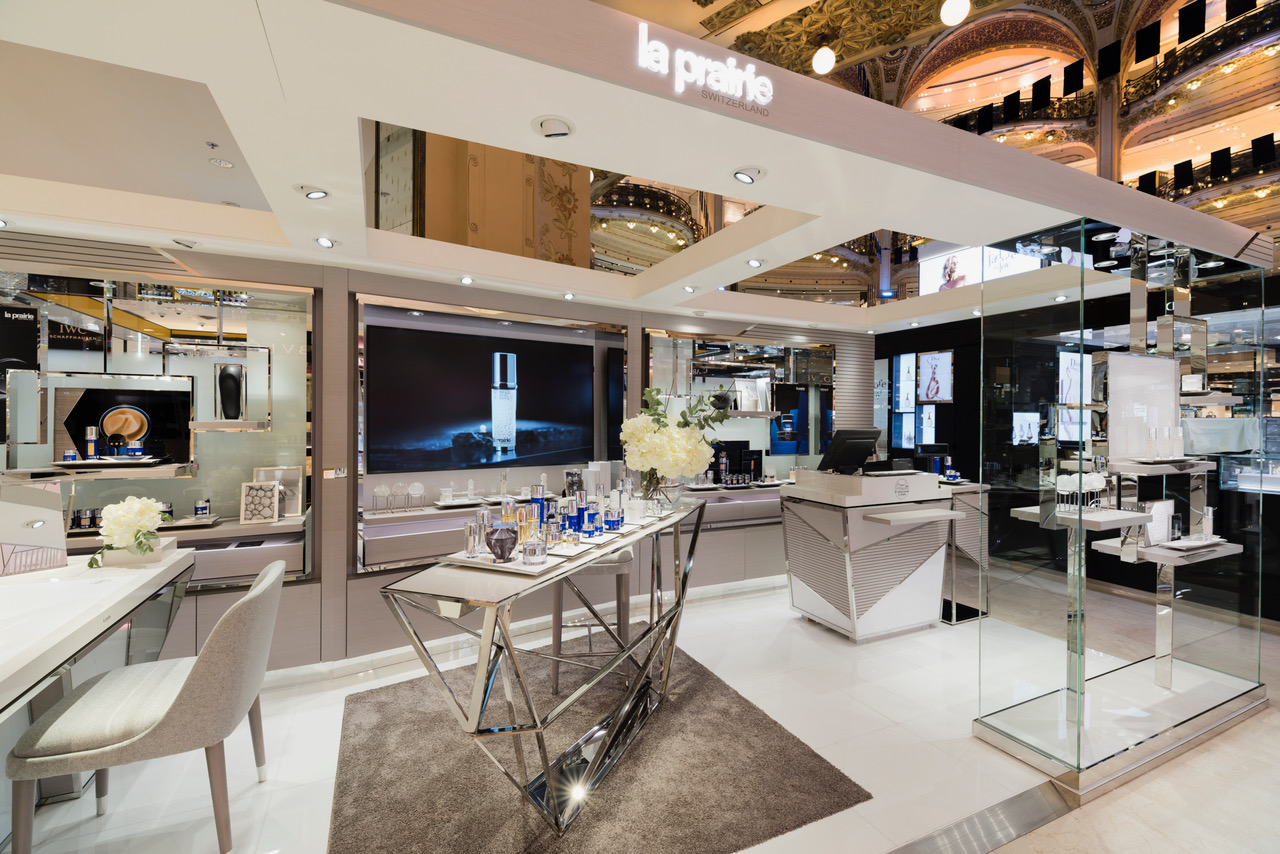 In designing its new store concept, La Prairie took inspiration from both the sleek Swiss Contemporary Architecture for its store design and the organic Land Art for its Visual Merchandising. Further celebrating the intrinsic link to artistic movements, the store is adorned with commissioned modern sculptures representing each of the key skincare collections. The entire space echoes contemporary aesthetic movements through a pristine elegance pays homage to the beauty and timelessness of the birthplace of La Prairie.
Architecture, Herzog & de Meuron, Land Art, Contemporary Art