Art Basel and La Prairie: an Inspired Partnership
Mar 22, 2017
Art Basel, the renowned art exhibition held in Basel, Switzerland, is the world's premier art show for modern and contemporary works. The organisation also holds shows in Miami Beach and Hong Kong. Defined by its host city and region, each show is unique – a uniqueness reflected in its participating galleries, the artworks presented, as well as the content of parallel programming produced in collaboration with local institutional partners.
La Prairie will partner with Art Basel in a first-of-its-kind partnership from June 12-19, 2017. As part of this exciting initiative, La Prairie will be present in Art Basel's VIP Lounge throughout the duration of the fair, where visitors will have the opportunity to experience the La Prairie universe and enjoy customised La Prairie treatments.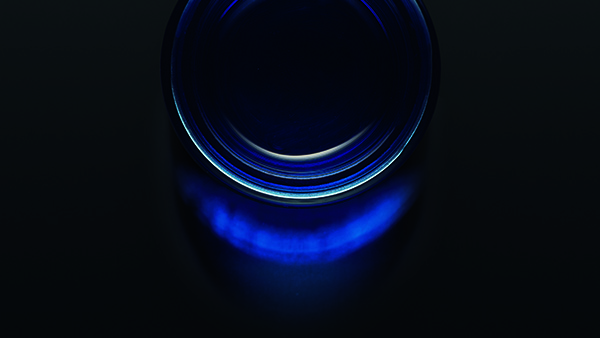 Using rare, precious ingredients, La Prairie continues to break the codes of luxury skincare. Founded on the belief that the scientist's creative process is akin to that of the artist, every La Prairie formulation begins with an audacious vision.
"We are very excited about the partnership between La Prairie and Art Basel, which we feel perfectly represents our quest for timeless beauty and our passion for audacity," said Patrick Rasquinet, President and CEO of La Prairie Group. "Indeed, from the painstaking research behind our scientific breakthroughs to the opulent formulations that envelop the senses, from the jewel-like packaging to the high-touch service, art is not just what La Prairie is, it is what we do," he added.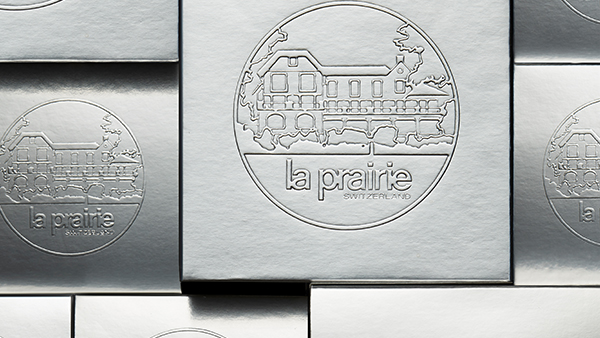 That innovative spirit is mirrored in the world of contemporary art. "Art Basel gathers influencers from the international artistic community who seek to push the envelope of what is possible, which is why we feel a partnership with La Prairie is reflective of Art Basel's values," said Marc Spiegler, Global Director of Art Basel.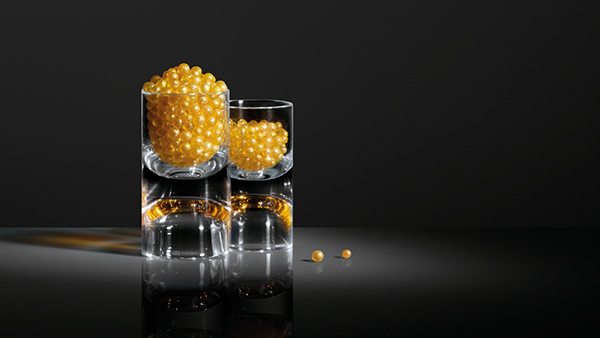 In addition to establishing the partnership with Art Basel in 2017, La Prairie will also mark the 30th anniversary of its iconic Skin Caviar. To celebrate the occasion, La Prairie plans to collaborate on an artistic installation with a select group of contemporary artists. Check this space for updates.
Keywords: Art, Art Basel, Artists, Audacious, Luxury, Innovation, Contemporary Art
Read more
Infusion of Light
Mar 27, 2017
On the occasion of the launch of White Caviar Illuminating Pearl Infusion, La Prairie has selected works by six Swiss artists that interpret the topic of light. Entitled "Infusion of Light", the digital takeover featuring daily posts will run on the @laprairie Instagram account from Monday March 27, 2017 to Sunday, April 2, 2017 inclusive.
For the duration of the week, the @laprairie account will be transformed into a temporary digital exhibition. Each post will feature one piece of art accompanied by a short description and artist bio, along with a video of the artist speaking about the use of light in his or her work.
The focus on Swiss artists is a conscious choice rooted in La Prairie's Swiss heritage. The artistic collaboration is in keeping with the Brand's enhanced relationship with the world of contemporary art.
The artists: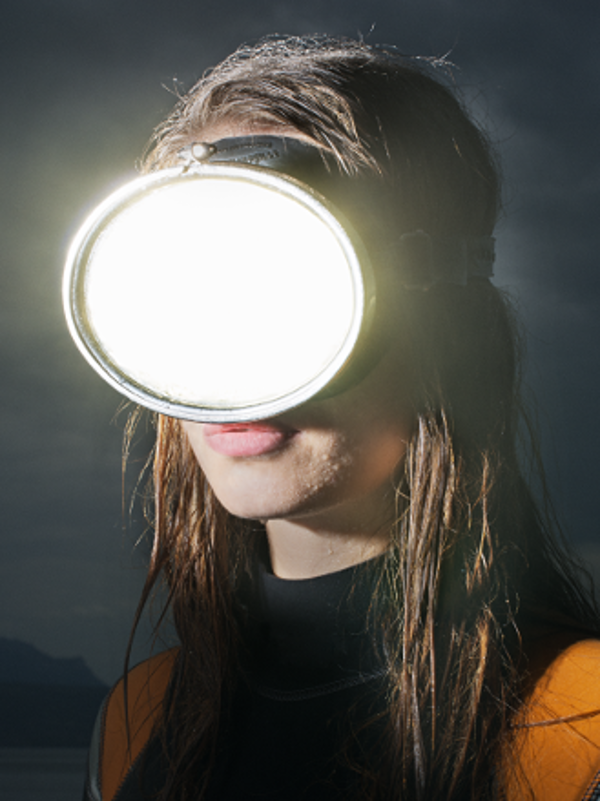 Jacques-Aurélien Brun, born 1992 in Lausanne. Lives and works in Lausanne.
After Anna, 2015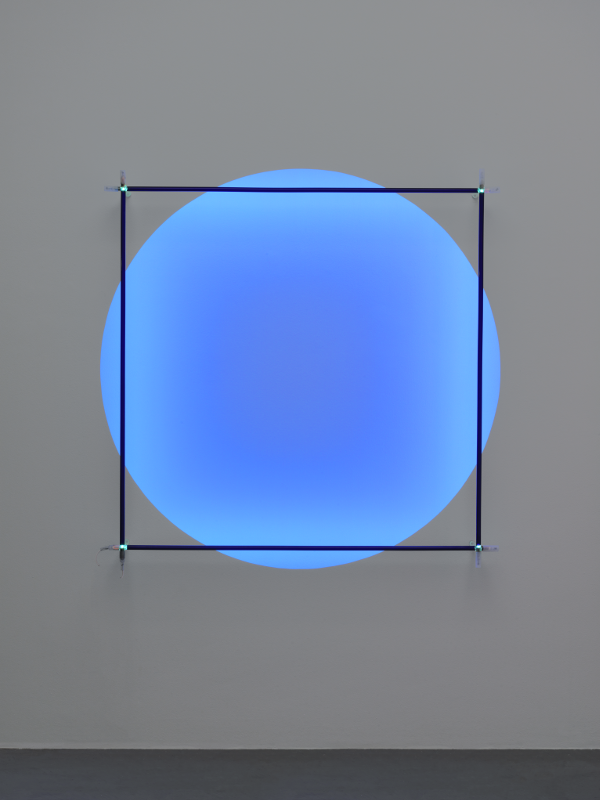 Christian Herdeg, born 1942 in Zurich. Lives and works in Zurich.
Magic Circle meets Square, 2012
Fluo acryl color, blacklight tubes
152 x 152 x 7 cm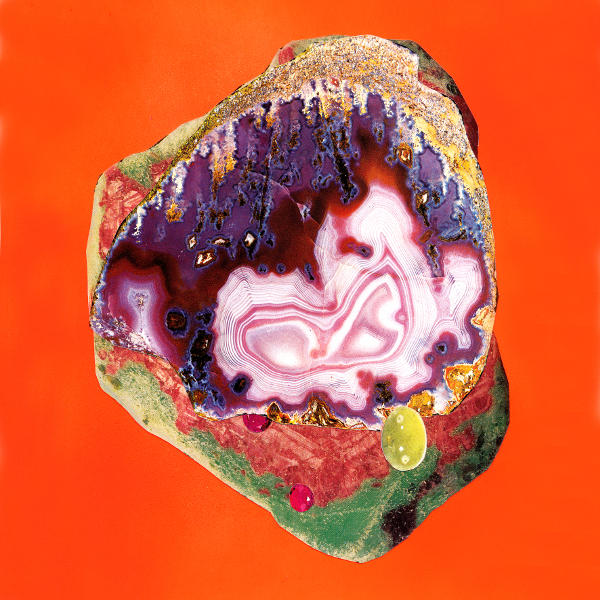 huber.huber, Reto and Markus Huber, born 1975 in Münsterlingen. Live and work in Zurich.
Umkristallisationen, 2013
Collage: book clippings, varnish, on cardboard
A4, A3, A2
Zilla Leutenegger, born 1968 in Zurich. Lives and works in Zurich.
Lucellino (small light), 2006.
Video installation with drawing on paper.
19th Biennale of Sydney, Sydney, 2014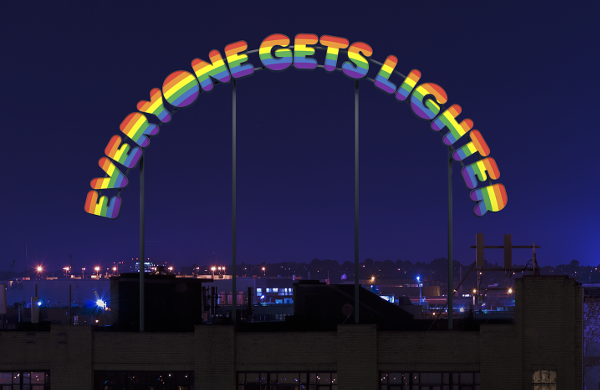 Ugo Rondinone, born 1964 in Brunnen. Lives and works in New York.
Everyone Gets Lighter, 2004
Sculpture, neon, perspex, translucent foil and aluminum
414 x 950 x 15.2 cm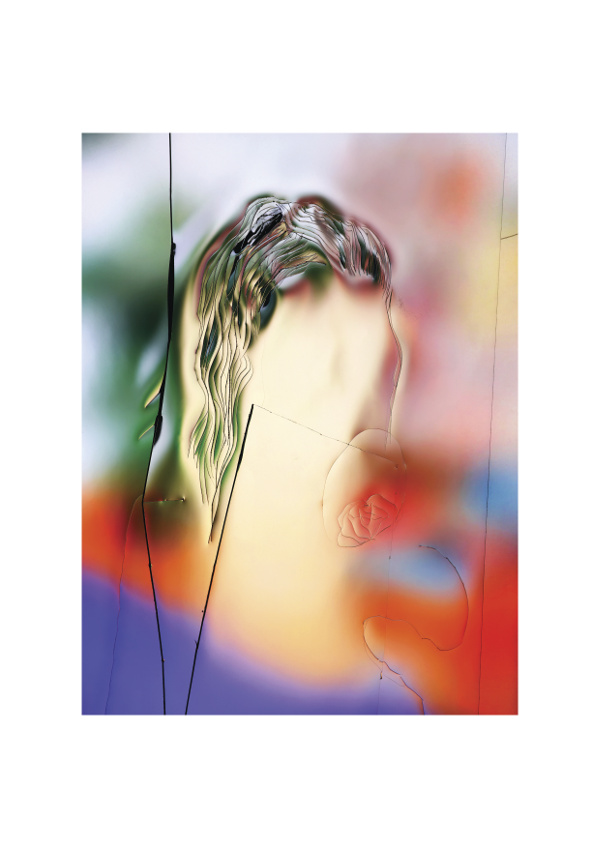 Manon Wertenbroek, Swiss/Dutch artist, born 1991 in Lausanne, grew up in Switzerland. Lives and works in Paris.
I saw you smile yesterday, 2017
To discover more about the illuminating work of these groundbreaking Swiss artists, please visit the La Prairie Instagram account. Click here
Art, Light, Liquid Light, Christian Herdeg, Jacques-Aurélien Brun, Manon Wertenbroek Post, Zilla Leutenegger, huber.huber, Ugo Rondinone, White Caviar Illuminating Pearl Infusion
Read more
Rituals of Extraordinary Performers
Mar 16, 2017
In an often frenetic world, rituals offer a sacred moment of calm and quiet. They are about indulgence – luxuriating in a moment for oneself, taking time to enjoy little pleasures – but they are also about taking care of oneself and restoring vital energy and focus.
For many artists, rituals are an essential part of their performance. Whether their habits help calm the mind or give a boost of confidence before taking the stage, performers often observe unique, deeply personal pre-stage routines. La Prairie sat down with two seasoned musicians to discuss the art of ritual and why it plays an important role in their craft.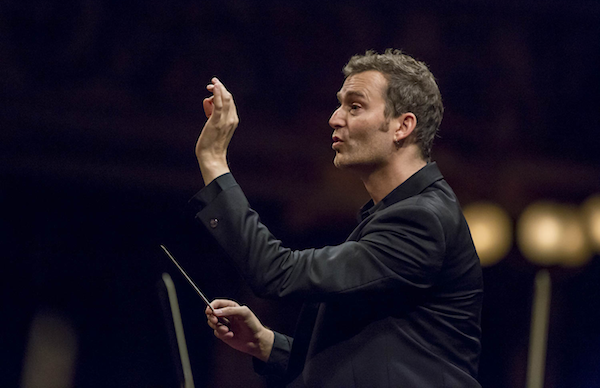 Photo: courtesy of the artist; © Marco Caselli Nirmal
ETIENNE ABELIN |Basel | etienneabelin.com
A pioneering violinist and conductor, Etienne Abelin is reinvigorating classical music. Born in Bern and currently based in Basel, the Swiss star started playing the violin when he was just four years old and began conducting in 2011. His audacious ensemble project, bachSpace, is an innovative interpretation of classic music – the trio combines works by J.S. Bach with electronic compositions and remixes.
Etienne is electric on stage, putting extraordinary passion into every piece he plays or conducts. "All performances are different, so the mix of emotions is always different," he says. "The goal is to get physically and mentally ready to be fully there, right from the first moment on stage."
Etienne's preparation for the stage happens long before he steps onto it. In addition to reviewing each piece of music mentally and visually in fast tempo, Etienne connects with his body through stretches and then with the other musicians through conversation. He believes it helps him get into an improvisational space.
Evoking this sense of both formula and fluidity is essential to his music. "I try to be as well prepared as I can without getting stuck and overly perfectionist," he says. "A performance is like a living and breathing animal, it must be spontaneous and perfectionism is detrimental to that."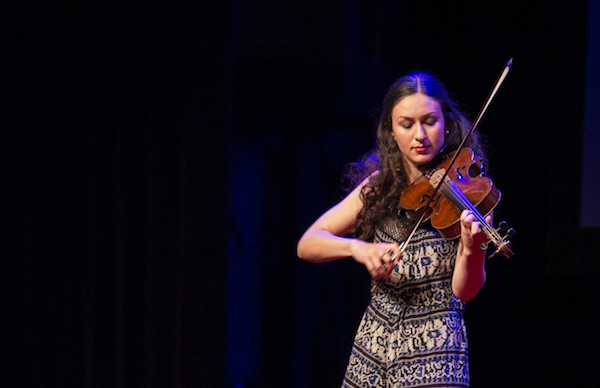 Photo: courtesy of the artist
DEANNA BADIZADEGAN | San Francisco | deannabadizadegan.com
Originally from Massachusetts, this San Francisco-based violist started playing at the age of four and has been performing around the world ever since, from castles in Luxembourg to Carnegie Hall in New York. Now 24, Deanna seeks out performance opportunities that emphasise the joy, human connection and creativity that are the hallmarks of great artistry and shared experiences.
"My absolute favourite part of playing music is to be able to connect with people around me – both the other musicians and the audience – in a meaningful way," she says. "There's a special feeling that you get when you start playing and sense the whole room is listening."
Part of that connection is preparation, she says.
Deanna has several rituals she has adopted over the years to get in the right mental space for the stage. "I like to do some deep breathing right before I go on stage, which helps quiet my mind so I can stay focused on the music while I'm performing." And if there is enough time, she tries to attend a Yoga class. "It puts me in the perfect zone," she says. The violist says anticipation for a performance builds over a few days and that small rituals help focus her excited energy and anticipation into concentration.
To integrate a ritual into one's own day-to-day routine, it is best to focus on a particular moment or context in which distractions can be kept to a minimum. Favour rituals that help calm the spirit, provide a sense of pleasure and well-being and give back time.
Rituals, Indulgence, Etienne Abelin, Deanna Badizadegan, Luxury, Performers, Perfection, Art
Read more
Above the Line: The Visionaries Creating a Lineless Future
Mar 22, 2017
To be a visionary is to defy limits, cross borders, break rules – to erase lines. It is this passion that drives pioneers to the brink of what is possible and then launches them over that frontier. Some push themselves beyond physical limits, others seek to surpass visual or sensorial boundaries. La Prairie explores the inspiring work and accomplishments of some ground-breaking trailblazers who are forging a path toward a lineless future.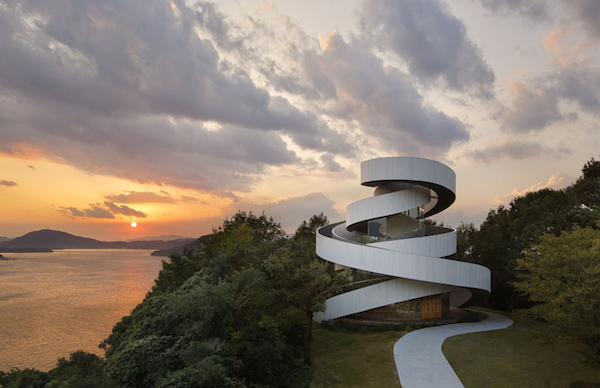 Hiroshi Nakamura & NAP Architects, Ribbon Chapel, 2014.
Photo courtesy: Koji Fujii / Nacasa & Partners Inc
Hiroshi Nakamura & NAP Architects
Nature is a primary influence on the work of Tokyo-based architect Hiroshi Nakamura, which may be the reason so many of his buildings blur the lines between home and habitat. Nakamura's contemporary, fluid designs feature stunning concepts that artfully integrate exterior spaces, erasing the line to the outside world. To wit, the Ribbon Chapel in Hiroshima, a mesmerising structure featuring two intertwining, spiral staircases that lead to spectacular views of the Seto Island Sea.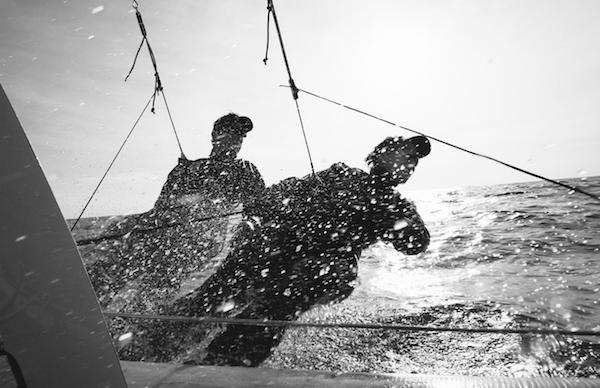 Photo courtesy: © 2012, Nicolas Jutzi www.nicolasjutzi.ch
Nathalie Brugger
The horizon is always out of reach, forever distancing itself. For Nathalie Brugger, the most experienced and successful Swiss Olympic female sailor, it is a line to erase as she glides over it in her high-speed catamaran. Named Swiss Woman Sailor of the Year in 2008, Nathalie smooths the line between ocean and sky with her swiftly curving sails and unwavering determination.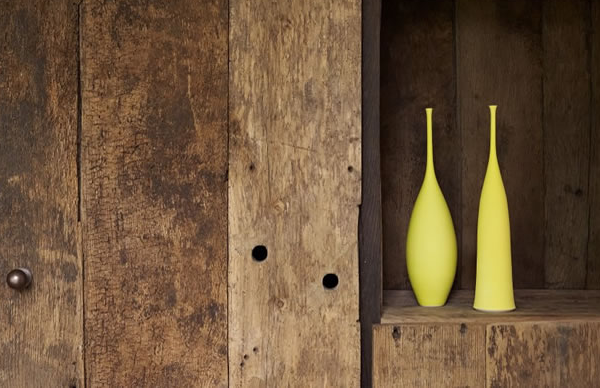 Photo courtesy: Copyright © 1997-2014 Sophie Cook Porcelain
Sophie Cook
It is hard to resist the urge to run a hand down the side of one of Sophie Cook's ceramic sculptures. The British artist is famed for her perfectly smooth vessels in organic shapes that echo teardrops and pods. Celebrated for their harmonious, balanced curves unmarked by harsh lines, they feature in the permanent collections of the Geffrye Museum and the Montreal Museum of Fine Arts. Sophie throws four pieces a day, driven by passion for sensual, lineless surfaces.
Keywords: Lines, Limits, Hiroshi Nakamura, Nathalie Brugger, Sophie Cook, Audacious, Innovation, Art, Architecture
Read more
Three Types of Wrinkles and What Causes them
Mar 22, 2017
The formation of wrinkles – the crepe-like crosshatch lines under the eye, crow's feet, frown lines and creases around the mouth – are a result of various biological, hereditary and behavioural influences. And while some lines add character, others might appear earlier than expected or seem too severe, robbing the face of its vitality.
Not all wrinkles are created equal, however. To choose the wrinkle-fighting products best suited for individual needs and concerns, it is essential to first understand the different types of wrinkles and what causes them. Here, the three most common types and how to combat them – the starting line for a lineless future.
AGE AND GRAVITY
Research shows that cells divide more slowly as you age, causing the inner layer of skin to thin and become prone to damage and folding. Skin also begins to lose its elasticity. This loss of resilience and bounce results in lines and creases, particularly around the eyes, along the fold that runs from the nose to the corners of the mouth and along the jawline and neck. Over time, the downward pull of gravity accentuates these issues, allowing lines to settle in. Products that work to support the skin's natural renewal process by promoting the production of collagen, elastin and hyaluronic acid can help combat the impact of gravity on the skin.
EXPRESSION LINES
Skin has a memory. Its cells track each smile, squint and frown, and with these habitual facial movements, expression lines begin to form. When facial muscular movements are repeated systematically, these lines become permanent and deepen with time. One way of guarding against expression lines is to impede facial muscle movement, but that requires dermatological procedures in a specialist's office. Another effective way is to look for products that contain peptides that help to inhibit the signalling pathways of facial muscles, relaxing the surface of the skin and smoothing out existing expression lines – no appointment required.
PHOTO-AGING
For healthier, stronger, smoother skin, it is best to limit sun exposure. It is well documented that solar radiation causes skin damage and photo-aging. In fact, scientific studies show the sun causes more than 80 percent of visible changes commonly attributed to skin aging. Overexposure breaks down the skin's underlying structure and affects its appearance, especially in sensitive, sun-prone areas like the cheeks and neck. Guarding against the sun's UVA and UVB rays – the 'aging rays' – is fundamental to skin health, as both are responsible for long-term damage, including wrinkles. Scientists have also recently learned that within the solar spectrum, longer wavelengths such as Infrared Radiation (IRA) have been shown to alter the collagen equilibrium, while decreasing the synthesis of collagen itself. Choose products that contain an SPF of 30 or more with UVA, UVB and IRA protection to stop premature aging due to sun damage.
References:
Simon, Harvey (2012). MD, Editor-in-Chief, In-Depth Reports; Associate Professor of Medicine, Harvard Medical School; Physician, Massachusetts General Hospital. Skin wrinkles and blemishes.
Flament F, Bazin R, Laquieze S, Rubert V, Simonpietri E, Piot B (2013). Effect of the sun on visible clinical signs of aging in Caucasian skin. Clinical, Cosmetic and Investigational Dermatology. 2013;6:221-232. doi:10.2147/CCID.S44686.
Keywords: Lines, Wrinkles, Science, Aging, Expressions Lines, Gravity, Skin Care, Line Interception Power Duo, UVA, UVB, IRA, SPF, Sun
Read more
Showing 1 - 5 of 5 results